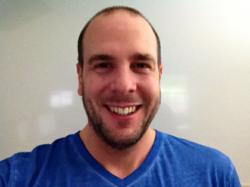 You just have to be able to facilitate those good ideas being generated and create a risk-free environment for people to innovate and contribute without feeling that they're going to be attacked or reprimanded or buttoned down or contained.
Sydney, Australia (PRWEB) February 18, 2012
Internet business coach James Schramko presents on his blog InternetMarketingSpeed.com a podcast wherein he discusses with SilverCircle member, software integrations expert Steve Ovens, some of the advanced Internet business concepts covered in Silver Circle.
The participants of Silver Circle, a business mastermind hosted by Schramko, have reported growth in their business. This can be attributed to certain elements working correctly and essentially in their favor. One of the reasons behind the success and effectiveness of Silver Circle is the fact that its members have been learning as a group and going through a series of steps together week after week to get to that particular point.
One of the Silver Circle highlights discussed in the podcast is the importance of measuring numbers with a spreadsheet. Some of the one-on-one sessions Schramko spends with participants actually involve going through one. "That was partly me introducing back a process that I used to do when I worked for 100 Million Dollar per Year Business," the Internet marketing expert explains. "We were very, very keen on checking the statistics and excel spreadsheets to figure out our market share, our growth by-product line, who our repeat customers were. We would intensively market to specific people in the database based on how many purchases they made, to what value, and I introduced those sort of things back into my own business, which is the sort of things we should be doing and I suspect that very few businesses are actually doing because they get caught up in the tactical."
The conversation also touches on the importance of establishing the core values of a business, emphasizing the notion that employers should not be exempt from subjecting themselves to the parameters determined by their company's values.
Schramko and Ovens also share insight on how to get employees to love working for their bosses. "Probably a lot of employers are not giving their employees enough credit for what they're capable of," Schramko observes. "It's sharing and recognizing that you don't actually know all the answers. You don't have to know all the answers as the owner or the leader. You just have to be able to facilitate those good ideas being generated and create a risk-free environment for people to innovate and contribute without feeling that they're going to be attacked or reprimanded or buttoned down or contained." He caps his point with this advice: "You want to be an employer of choice, somewhere where somebody wants to come to work, where they want to feel a part of it, and once you get the people side of the business right, it allows you to grow."
Listeners have given very positive feedback and they definitely encourage others to listen as well. The podcast runs about 23 minutes and covers other advanced Internet business topics, such as "doubling your profit in three months," "how to tell what is causing your success," "what foundation steps you should structure your online business with," "the key metrics you need to know to work out your hourly rate," "the super power of veneering" and "managing a high performance team."
# # #