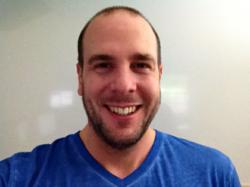 With SEO, remember, you're going to commit more resource in the beginning, but once you get that momentum, you're getting results that your competitors just can't reach.
Sydney, Australia (PRWEB) March 16, 2012
Leading Internet marketing expert and coach James Schramko is known for his high value products and services. When it comes to search engine optimization, the man has an unparalleled track record. For this reason, when he shares information on the matter, it would be wise to sit up and listen. That is exactly what he has just done over on his website InternetMarketingSpeed.com. He's currently sharing an SEO, traffic and conversion training module, which is available both in podcast and video formats.
The training covers a wide range of topics related to Search Engine Optimization and beyond. In it, Schramko discloses some very powerful strategies for building backlinks and other brilliant tips for website owners to follow. He started the training with an analogy comparing SEO with flying a kite. He describes a site that is primed for SEO and another kind, which is not and how attempting to apply SEO to it, in reference to the analogy given, feels like flying a brick.
Schramko issues guidelines as to which elements are helpful in making a website SEO-friendly, mentioning that Google loves self-hosted Wordpress websites. He also talks about domain names, keyword use, and content, stating with regards to the last item that "Google is looking for content for humans, created by humans."
Schramko also discusses the importance of links and lists YouTube, iTunes and a couple of social networking sites as useful places in which to place links. He gives this assurance to his audience, "Here's the thing about SEO: it's really not that difficult." He then proceeds to use a car analogy, stating that just as how cars back then and now have 4 wheels, a steering wheel and an engine, SEO also maintains some of the key elements it involved from the very beginning, such as quality content and links.
He also puts emphasis on the capabilities of press releases. "Press releases are just totally awesome for driving a whole bunch of links coming to your site," the SEO giant discloses. "We typically get 5000 to 10000 reprints from an advanced press release."
Schramko also covers conversions, lauding Google Analytics as one of the best tools out there. He talks about the importance of looking at goals and conversions, also touching on other features such as the URL builder and the flow diagram.
What is cited in this piece is but a small portion of the scope of the training. Schramko explains what it takes to have control over your traffic and 'own the race course and not be a mere race horse'. He talks about where you can learn SEO and access industry leading Reputation Management Authority. He advises website owners to be the conductor of the orchestra. "You don't have to play all the instruments," he points out, alluding to the benefits of going for quality providers who know what they are doing.
He concludes with the statement, "With SEO, remember, you're going to commit more resource in the beginning, but once you get that momentum, you're getting results that your competitors just can't reach."
The video runs a little over 19 minutes and is packed with infinitely useful information and is definitely worth the watch. Should there be any questions, Schramko directs his audience to SuperFastHelp.com.