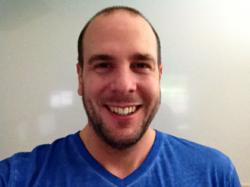 Images can convey so much information without taxing people to exert effort to understand the message.
Sydney, Australia (PRWEB) April 05, 2012
As the power of social networks continues to manifest itself to the online community, various enterprising individuals try to obtain the stature reached by social media sites such as Facebook and Twitter. While others achieve some level of success, there are those that are not as fortunate. Every once in a while, somebody does come up with a fresh and unique concept that wins over the general public, as in the case of Pinterest. As the online pinboard network grows in yet unparalleled speed, various sources try to explain this latest social media phenomenon. Well-known web marketing authority James Schramko's website InternetMarketingSpeed.com is able to present the big picture in one literal big picture, in an infographic, in fact.
Citing various sources, the infographic created by Schramko's LinkJuice design team gives information on Pinterest's growth rate, general appeal, dominant demographic among users, and most common uses. Referencing reports from Shareaholic and comScore, the infographic shows that Pinterest has been able to receive 10 million monthly visits faster than both Facebook and Twitter and actually beats more established social networks when it comes to driving traffic to retail websites. The latter is something that advertisers have been paying a great deal of attention to. Schramko himself has updated the quality content creation and distribution services offered by his LinkJuice team to include infographic marketing with use in social media, particularly Pinterest, in mind.
"Your online presence and credibility will be raised when your target audience shares your infographic," the online marketing expert points out. With more and more people everyday jumping on the "pinning" bandwagon, the marketing potential in Pinterest grows bigger. The past months' numbers from the US alone are already very impressive; if other countries are factored in, as well as the way word about the site has been spreading like wildfire, it is a safe assumption that Pinterest's influence has been fortified even further since.
The infographic displayed on InternetMarketingSpeed.com is the veritable proof in the pudding. It has been shared and liked so many times in various social networks that it has definitely gone viral. Marketers can just imagine the distance an infographic designed for promotion can cover and the size of the audience that it can reach.
Pinterest members have definitely been able to prove how powerful pictures can be. Images can convey so much information without taxing people to exert effort to understand the message. It would behoove marketers everywhere to appreciate that and to remember to use infographics for their next projects.