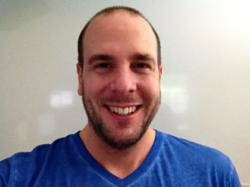 Use lots of original pictures and screenshots since they are emotion filled. Is it any wonder Pinterest is so popular?
Sydney, Australia (PRWEB) April 19, 2012
Social signals are the rage these days in the world of online marketing and with Google recently acknowledging that it has included them as a factor in its latest algorithm update, their influence has become even stronger. With Facebook leading the social networks in terms of popularity, more and more online business owners are wondering about its true marketing potential. In a podcast recently posted on his blog InternetMarketingSpeed.com, online marketing expert James Schramko provides the answer and explains why Facebook marketing is worthwhile.
"I'm talking about fan pages," clarifies Schramko. "I'm not talking about paid advertising, which is something else that I do."
Creating Facebook fan pages is free and easy. When done and maintained correctly, a Facebook fan page can be a very powerful marketing tool. Schramko weighs in on the matter, providing his own personal, but informed verdict, as well as posting recommendations for fan pages.
In the podcast, which runs less than 3 minutes, the Internet marketing mogul shares insights derived from his analysis of his own fan page. "It's only a humble fan page," Schramko admits. "There's actually less than 3000 fans at the moment, but the reach is quite strong."
According to Schramko, he tends to post a few times a day and often from a portable device. He also rarely posts on other pages for specific marketing reasons. He assures that he doesn't drive paid traffic to his fan page and all of the "Likes" made on it are real. From those likes that all together sum up to 2,795, the fan page actually has a weekly reach of 10,898 Facebook users. Schramko shared an image listing all the pertinent figures in the same post. It gives people a better idea of a fan page's possible reach, showing that there's clearly more to Facebook fan pages than meets the eye.
He also included a screenshot of his most popular posts to back up his discussion of what topics are good to post. He enumerates these, providing a ready list in the podcast's accompanying copy. Schramko highlights the suggestion of posting news of products under development as a wild card and concludes with his hot tip, "Use lots of original pictures and screenshots since they are emotion-filled. Is it any wonder Pinterest is so popular?"
With Facebook being one of the dominant forces in the online world, marketing through fan pages is definitely worth the while.