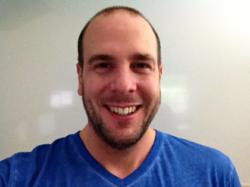 A lot of research shows that it is relevance, not originality or creativity or smart ideas, that makes people buy.
Sydney, Australia (PRWEB) May 08, 2012
Web marketing expert James Schramko recently posted on his blog, InternetMarketingSpeed.com an interview with marketing giant Drayton Bird whom he saw speak in Yanik Silver's Underground Event in Washington.
Greatly enthused by the way Bird approaches copywriting, Schramko poses a few questions related to this. The first one is about creativity and the more senior man shares some very fascinating insights on the matter, as well as some copywriting tips.
"You should stick to what works rather than being creative," Bird advises, and proceeds to opine, "Far too many people waste time trying to be clever when they should just be selling." He reinforces this idea with a remark from the late great ad man David Ogilvy about people spending their time skidding about helplessly on the surface of irrelevant creative brilliance. For Bird, the interesting word there is "irrelevant". "A lot of research shows that it is relevance, not originality or creativity or smart ideas, that makes people buy," shares the marketing genius.
He discloses, "The secret, of course, is to study to see what's worked in the past." Apparently, the virtuosos of any creative field simply study and adopt what has worked before. In this vein, he follows with his answer to Schramko's question about innovation. "You don't innovate; you just copy," was Bird's suggestion. He expounds, "What you do to come up with something slightly different that will work is, you take elements that you're familiar with and you put them together in new and surprising ways." For the marketing legend, that is what creativity is all about. According to him, there is nothing new under the sun, just new variations. Again referring to Ogilvy, Bird advises contemporary marketers to study previous advertising campaigns before writing anything. "The more you study, the more you know, the more you are able to innovate," he points out.
When asked on the importance of change and direct response, Bird has this to say, "Change is meaningless without testing." He offers his golden rule in testing: "Test one or test all." Either an entirely new approach is adopted or just one particular element is changed. Changing more than one thing at a time prevents people from determining what made the difference. "Testing really is the bedrock of success in this business," Bird reiterates. He, however, admits not being consistent with this particular doctrine. On whether he tests the sales pages on one of his websites, Bird confesses that he doesn't test enough.
On the subject of guarantees, Schramko asks if it is better to offer very good guarantees even if people tend to take advantage of them. "You should be as generous with your guarantees as you possibly can," Bird suggests. In the decades he has been in business, there has only been one who asked for his money back and it was mainly because he had meant to be in a different place to begin with. When it comes to crafting a guarantee, Bird avers, "I think that if you don't really emphasize the benefits of the guarantee in the same way that you emphasize the benefits of what you're selling, then you're missing a trick."
The Drayton Bird interview ends with the marketing master offering a very helpful insight. "If you don't solve the customer's problems you aren't going to solve your own problems. It is certainly true to say that there are far too many rogues around who make outrageous promises and get away with it because the Internet is not policed very well," he states. "You will not do as well as you could if you don't do two things - if you don't spend most of your time thinking about your customer's problem, and if you don't explore every conceivable means of solving those problems and every conceivable means of communicating with customers."