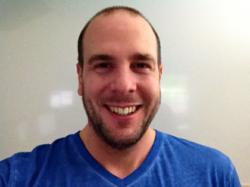 There are only two rules in direct marketing: rule number 1: test everything; rule number 2: refer to rule number 1.
Sydney, Australia (PRWEB) May 09, 2012
Web marketing expert James Schramko is currently sharing a highly enlightening and inspiring video of his interview with world renowned marketing authority Drayton Bird. Bird has been pronounced one of the 50 living individuals who have shaped today's marketing by the Chartered Institute of Marketing, and the late great advertising giant David Ogilvy himself once remarked that Bird "knew more about direct marketing than anyone else in the world".
InternetMarketingSpeed.com is certainly offering a special treat with the Drayton Bird interview, which touches on a variety of copywriting and marketing concepts. In it, Bird stresses the greater importance in marketing of relevance over such traits as originality or creativity. "Far too many people waste time trying to be clever when they should just be selling," he asserts. "A lot of research shows that it is relevance, not originality or creativity or smart ideas, that makes people buy."
When it comes to innovation, he recommends studying, adopting and sticking to what has worked before. He initially suggests that people do not innovate, that they just copy, but he subsequently qualifies, "Well, that's not true. What you do to come up with something slightly different that will work, is you take elements that you're familiar with and you put them together in new and surprising ways."
On making changes, he highlights the value of testing. He refers to direct mail advertising pioneer Richard V. Benson, who observed many years ago, "There are only two rules in direct marketing: rule number 1: test everything; rule number 2: refer to rule number 1." On crafting guarantees, Bird's main advice is to be as generous as possible and to focus on the benefits and not the features.
Drayton Bird also covers marketing ethics in his interview answers. He points out the necessity of focusing on the customer's problem and finding ways to solve it. This is great advice that marketers the world over should heed. After all, the source is a man who has more than 40 years of teaching direct response marketing.
More copywriting and marketing gold from Drayton Bird are available in the EADIM2011:The Presentations. James Schramko strongly vouches for it: "I recommend you buy his workshop recordings because when you watch them and apply the lessons, you can expect your business to improve substantially."
The European Academy of Direct and Interactive Marketing (EADIM), of which Drayton Bird is the Dean of Faculty, annually runs a certificate course that attracts business and marketing people from all over the world. It has come out with workshop recordings of last year's course, a very well-attended and highly praised event.