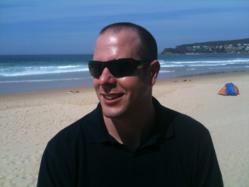 LinkJuice.com has experienced a massive uptake in its service and we suspect this is because it offers something that nobody else does.
Sydney, Australia (PRWEB) January 30, 2012
With search engine optimization creating a shift in the marketing paradigm, practices that contribute toward this end are being observed with increasing frequency. Link building is one of the processes that online marketers can apply to achieve SEO. Numerous link building businesses have sprung up all over the Web and their services have most online entrepreneurs interested. LinkJuice in particular has been attracting good attention since its launch only a couple of months ago. Business is getting better as it progresses, and the company has, in fact, recently received an exceptionally large volume of orders for its packages. Owner and Internet marketing whiz James Schramko shares, "LinkJuice.com has experienced a massive uptake in its service and we suspect this is because it offers something that nobody else does."
Schramko explains that the SEO link building service provided by LinkJuice is separate from that of the rest on at least two counts. "Most link building services require you to submit content, which is a major obstacle for people, of course," the SEO expert points out. "The other thing is that they only show the links for a very brief time before they slide off the first page of a blog onto a subpage and therefore losing the page rank the value that was promised." LinkJuice, on the other hand, provides fresh content and leaves the link intact as the content builds up page rank over time. It is essentially different for being a thoroughly done-for-you service. "The customers don't have to do anything. All they have to do is to tell us the keywords and the pages, and we handwrite the content for them. So, we actually create 10 original pieces of content that get put on our private network," reveals Schramko.
As for being competitive and standing out in the link building market despite its newness, LinkJuice can attribute that to the high quality backlinks it generates for its clients. "Our sites are guaranteed to be PR1 or higher. A lot of our so-called competitors actually give a high proportion of PR0 links even though they're supposedly a strong backlink network. We found when we researched and scientifically tested our nearest competitor that a quarter of their links were PR0 and therefore nowhere near the same caliber of value. We have a high proportion of PR2, PR3 and PR4 blogs in our network," avers Schramko, adding, "We put a lot effort into building links to our blogs and syndicating our blogs through RSS syndication and bookmarking and Web 2.0 backlinks."
LinkJuice's clientele is expected to steadily grow as more and more website owners discover the immense value in the service provided by the business.
###