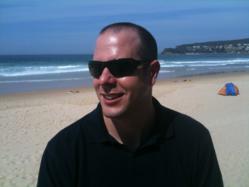 If you give us a longer term loyalty of a monthly subscription, then we also reward that with a low price lock-in.
Sydney, Australia (PRWEB) January 31, 2012
Internet marketing expert James Schramko's recent service offering LinkJuice has had a very successful and encouraging first few months. Clients have offered rave reviews and renewed their purchases as more and more website owners try out the link building packages offered. The introductory phase for the new business is soon going to end and alongside it the lower rates offered during its launch.
"The introductory rate of $139 for the LinkJuice Pro Pack is in its final stage and it will be increasing shortly, so if people want to take advantage of the introductory price of $139, they can actually lock that in on a monthly term by selecting the monthly option," Schramko advises both existing clients and potential clients. "Even when our price adjustment comes, which it will do probably within the next 3 months, then they'll be able to stay on the low rate. Now is probably the only time that they'll be able to do that. Once it goes up to a minimum of a $159 per month, then all new orders will be at the new rate." Clients are currently paying $139 for 10 do-follow backlinks from high page rank websites within the LinkJuice exclusive network.
"We don't force a monthly commitment," Schramko qualifies, adding, "You can have a one-time package if you want. It's up to you. If you give us a longer term loyalty of a monthly subscription, then we also reward that with a low price lock-in."
LinkJuice.com has definitely been earning loyalty as evidenced by many repeat clients who contributed to the recent massive influx of orders. The website clearly delivers on its promise of high quality backlinks and clients are more than satisfied.
Schramko and his link building team pride themselves with the unique, fast, high value service they provide. They do all the work for the client, handwriting content that is always original and fresh. "It's our network; we care so much about the quality of the content, that it is guaranteed a hundred percent unique, and that Google has never seen the content before," shares Schramko. "Our sites are so valued by Google in part because some of them are up to 15 years old, and in other part because there's just such high quality content. Most of our sites get visited by Google and cached everyday in the Google index. Fresh content gets noticed much faster than other networks." This alone makes LinkJuice stand out in the SEO link building market.
LinkJuice is known among Internet marketing insiders to be the ultimate supplier of backlinks, and any SEO expert will concur that the company provides true value for money. It will greatly benefit website owners to take advantage of the much lower introductory rates while they last. Currently jobs are completed within one working day.
###