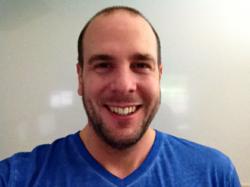 Your online presence and credibility will be raised when your target audience shares your infographic.
Sydney, Australia (PRWEB) April 04, 2012
Marketing practices have never been so volatile until the Internet entered the picture. Since the online world is still somewhat of a new frontier despite the many years behind it, Internet marketing continues to shift trends and present new avenues for promotion and sales. Of late, social signals are the online marketing element in focus and among the networks available, people are currently very excited about Pinterest, "a virtual pinboard to organize and share the things you love." With its growing popularity already off the charts, businesses are eager to tap it and are giving due focus to the power of images. For this reason, quality content creation and distribution company LinkJuice has included infographic marketing in its offer.
A picture does say a thousand words and, for businesses aiming to make Pinterest work to their advantage, clever infographics make a great investment. The effort is really worthwhile considering the demographic most involved with Pinterest – women between 25 to 34 years of age with an annual income of more or less $100,000. This is prime market for advertisers.
According to reports, Pinterest is actually driving more online traffic to various retail websites than older, most established and business-oriented networks. The increase in the number of visits in the last few months is truly remarkable. From 4.9 million unique visits in November to 11.7 million in January and 17.8 million in February just from the US. See infographic for a better appreciation of the situation.
Users find Pinterest easy to navigate and, being a place for a visual representation of their plans, dreams, interests, etc., it appeals to the very core of their beings. With the absence of text and webpages, information on it is also simple to organize, save and share. People have been using the network in various practical ways, e.g. many librarians have resorted to "pinning" reading lists, shoppers have been looking for possible purchases by price range, etc.
LinkJuice took into consideration the role that Pinterest plays in web marketing these days and has adjusted its services to more fully cater to its clients needs. An infographic service is the perfect addition to address the growing importance of social signals. "Your online presence and credibility will be raised when your target audience shares your infographic," states LinkJuice CEO and Internet marketing authority James Schramko. The company has been expanding and the quality content it offers to create and distribute for client has grown from custom blog posts and press releases to add videos, and now, infographics as well. To get infographics, customers should choose the Immense Pack option.
"You can get immense exposure for your website using a highly valuable infographic," explains Schramko. "We will research and create a custom one that you can place on your website or social media sites, including Pinterest."