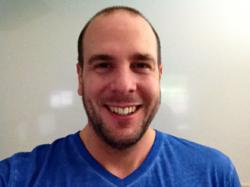 We've now increased the capacity of our team to add fantastic original content to relevant websites that are theme-related to point back to your site.
Sydney, Australia (PRWEB) July 27, 2012
Banking on the strength of a disciplined, well-defined system while learning to keep track and adapt to industry changes is a winning strategy for business success. This piece of wisdom covers the discussion on the latest video news from SuperFastBusiness.com, where CEO James Schramko shares new advice and updates on building websites that are appealing to search engines.
One of the most exciting revelations Schramko discusses in the video is how his team hunts for the precise money words — the very keywords that convert web visitors into paying customers. For this task, he highlights the importance of implementing a systematic keyword research protocol that will accurately reveal important selling keywords to rank.
For this critical component of website optimization, SuperFastBusiness.com provides clients a detailed keyword research report. "We don't charge extra for a keyword research" Schramko says. "It's included in our packages, making it great value."
To assist keyword research, Schramko advises, use tools such as Ahrefs or SEMRush that can indicate relevant phrases in a website, the cost per click and the search query values, which are all crucial for understanding how visitors respond to website content.
Schramko then fills in viewers with the latest updates from Google and provides tips on how SEO teams can align their policies to accommodate these changes.
One primary point is that website owners should realize is receiving warning from the search engine doesn't necessarily mean that they are heavily penalized. Rather, it may be just a notification that it may be time to reassess their overall strategy. "You shouldn't automatically panic if you get a warning. But it is an indicator that something you've done in the past or something you're doing now could be considered web spam, and you probably want to take steps to remove that," Schramko recommends, adding that the penalty may be lifted some time down the track once the action has been reviewed by the search engine.
"We have seen that a couple of our sites popped back into the search index in the last week." he reports. "Go and have a look at your link profiles and see if you can do something to make your site better. If you get hit again — or slapped as they say — put in a reconsideration request after making changes."
Protecting link profiles is highly important to build better business, Schramko stresses, and one way to ensure this is to constantly add fresh content to the website. "I believe that freshness is a factor in the ranking algorithm; it's good practice anyway and links to the most relevant page," he says.
He further warns against the practice of building only links to the homepage. "I do say this a lot but in most Penguin cases we've seen people have been bombing the homepage… It's not natural or sensible. Link to the most appropriate page on your site. That is good SEO practice."
To help businesses manage all these urgent, vital SEO issues today, Schramko announces that he is now bringing back the LinkJuice PRO Pack, a highly popular entry level package from SuperFastBusiness.com.
"We've now increased the capacity of our team to add fantastic original content to relevant websites that are theme-related to point back to your site," he says.
Customers interested in the Pro Pack can now visit LinkJuice.com to order. "It's great value and it's back in the market. It's now ready for you," he reveals.
As a closing point, Schramko throws in one more tip that will help businesses boost their SEO strategy: how to use Google Webmaster Tools to uncover important index data. To use, just go over the "Health" tab, check "Indexed," and every indexed page in a particular site will be shown.
"Every page you have on your site that is indexed is another entry point for someone to find out about you," Schramko discloses. "So the goal is to keep adding pages to your site and you can track how often they get indexed."
Schramko wraps up the video release by stressing the need for website owners to adjust page titles, come up with unique descriptions per page, and revamp their sites with fresh content — all essential components for strategic and intelligent site structure.
Businesses wanting to expand their horizons can now talk to a Project Manager over at http://www.superfastbusiness.com.