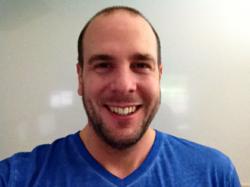 The new SEO game is fresh content, highly relevant keyphrases and a sensible announcement of that content.
Sydney, Australia (PRWEB) August 11, 2012
The newest SEO video news from online marketing coach James Schramko shows how the most effective Internet business strategies are those that are dynamic and adaptive to the ever-changing search engine optimization landscape. With new practical tips and insightful advice from Schramko, online businesses can increase traffic and make their sites more visible today.
In this week's Internet marketing update, Schramko shares how Internet businesses can boost their existing campaign arsenal with sharp, new tools, how to track pagerank using SEOquake, how to watch out for negative links using Google Webmaster Tools, and how to enrich the content strategy with fresh, relevant material that's targeted for high traffic. To make these innovative approaches much more powerful, online ventures should be backed up by a robust SEO team who are constantly looking for ways to generate a winning marketing campaign.
Understanding how PageRank works can help Internet businesses fine-tune their marketing tactics. PageRank is believed to be one of the dominant methods in which Google assigns the importance and power level of a website. Schramko observed changes to Pagerank across many sites this week.
Schramko advises viewers to use SEOquake to check their pagerank and see for themselves how the use of full follow links is producing positive results. "Quite a lot of the links that we get for you as part of your campaign have full follow, which means the page rank should flow from our website to your website or the website that we use," he says. "So you might want to go and check your website… and see how powerful your website is because hopefully the links are doing their job."
The links come from the continuously expanding web platform of SuperFastBusiness. Distributed to over 1,300 exclusively owned or controlled sites, these links are organized into 33 thematically separated categories.
Schramko also demonstrates how businesses can monitor their recent links through the Google Webmaster Tools. He shows how to interpret link information and how to adjust their link campaign according to that report. "You'll want to check out what's working for your linking campaigns and who's telling other people about your site. You want to get more like that if they're good. If there's anything that looks suspect or dodgy, that's the first place you'll find a negative link campaign. That's possibly someone trying to take you out," he advices.
Another valuable tip using Webmaster Tools details how to strategically format and market fresh content. "The new SEO game is fresh content, highly relevant keyphrases and a sensible announcement of that content," Schramko emphasizes.
To do this, Schramko suggests web business owners to look into Webmaster Tools and choose keywords from the top 5 or 6 search queries that lead to their websites. Then, they will use these relevant keyphrases in the page name and page title, and as the topic of the post. The SEO team will then rank that keyword and content, add new posts and new keyphrases, and link these to sites like Facebook, Pinterest, Tumblr, and WordPress.
The said approach is not only proven to generate new traffic, but also increase credibility of the site. "This is how you continue to snowball your results. You get increased traffic to your site, but beyond that, the really cool thing is you're reducing your exposure for any kind of penalty. You're continually adding fresh content, new keywords, and new customers coming to your site for brand new phrases," Schramko explains. "This is how you get ahead. If you keep doing this you're going to have solid business compared to your competitors who just put up a page and then abandon it and forget about it."
Amidst the excellent results their clients are getting, SuperFastBusiness.com adds another level to their strategy by using more social web 2.0 sites for linking. "We're getting such good traction now with our press releases, videos and Infographics," Schramko says. "We have so many properties now that we're able to socialize them."
To accomplish all these strategies, Schramko has always stressed the need for a full-time, robust team. He announces how he recently added more people on board to focus on the meticulous, highly specialized task of maintaining an online marketing campaign. "We have very fast turnaround, highly effective practitioners," he says. "We have capacity to work on your website today."