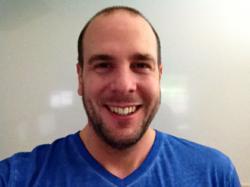 Google updated 86 things to their algorithm. It's a big long list but I went through it and I found this: It's all about page freshness, it's all about page quality.
Sydney, Australia (PRWEB) August 18, 2012
The latest informational video news from SEO specialist and SuperFastBusiness.com CEO James Schramko affirms that classic approaches can be revitalized with new strategies to achieve greater results. He demonstrates this principle by showing how the long-established approach of adding fresh content and compelling images to a website can even be more influential by integrating it with innovative web positioning tactics. These approaches are also in tune with the latest Google web ranking policy updates.
"In June and July, according to their blog, Google updated 86 things to their algorithm. It's a big long list but I went through it and I found this: It's all about page freshness, it's all about page quality, and it's about the ability to detect synonyms and dictionary definitions," Schramko says. He emphasized the importance of original, frequently updated unique content, and the use of authentic rewrites instead of simply spinning original articles.
He also discussed the importance of paying attention to image quality and appropriate labeling. "They're trying to get better image search results so remember to name all of your images with an appropriate relevant name," he suggests, adding that the images on his own news update posts have been confirmed to improve search results quality.
Schramko emphasizes the power of images to elicit a strong emotional response. Websites with images that inform, educate or entertain can attract a loyal following, bring high traffic and sell products more effectively. To maximize great images, he distributes them through sites such as Pinterest to get a higher search result.
Schramko acknowledges that this renewed approach to publishing relevant content, in terms of both images and text, are geared towards making websites more attractive to the most powerful search engine today. "Google market share is significantly large," he says. "That's why we're always talking about Google. They're still the dominant player."
The Internet marketing coach also calls for businesses to build their brand, use the brand name for links, and use non-keyword target links for their SEO campaigns. "You should be getting a natural mix of links to your site with just your site name or your brand name, rather than just keyword bombing your homepage," he stresses. "Have at least one of your keywords that you get us to help you with, be your brand name or your straight URL."
All these innovative SEO techniques are incorporated into a balanced, well-researched online marketing campaign, resulting in successful search result rankings. "Our business is still selling more SEO than at any other point," Schramko says of his team SEOPartner.com. "That's because what we're doing now works. Our brand new maps are always tested and researched before we roll them out to our customers, so you know we're doing things with a view to keeping your website ranked well."
Schramko likewise attributes the accomplishments of his team to extensive research and development to keep up-to-date with what it takes to rank in a market today. Providing value-added solutions is another signature of his team's services. LinkJuice.com services now focus on videos, press releases and infographics, and clients can also ask them to be the content provider and take care of content syndication as well.
"A lot of companies have found it difficult, especially smaller operators," he says of the now increasingly competitive SEO environment. But with the capacity of SuperFastBusiness.com to hire and train a high-capacity website optimization team, businesses can stay afloat, thrive and bloom to their full potential. "We've got people ready to work on your account… and work on your website today."