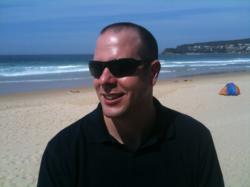 We've tested many similar tools before, and we rarely find tools that withstand the test of time – especially with the many changes happening in SEO best practices
Sydney, Australia (PRWEB) October 12, 2011
The full Linkvana review – an essential search engine optimization tool according to SEO Expert James Schramko – is now available on BuyWithBonus.com. The review features a brief overview of what the tool is, and what it can do, and why it comes recommended from James Schramko's hand-picked team. He says:
"The SuperFastBusiness team has been using Linkvana for nearly two years – and the results have met our SEO team's strict requirements, consistently. We've tested many similar tools before, and we rarely find tools that withstand the test of time – especially with the many changes happening in SEO best practices. It is with much pleasure that I recommend Linkvana to anyone in search for a serious boost in their own SEO efforts."
Subscription to the Linkvana service secured through James Schramko's BuyWithBonus entitles subscribers to an exclusive Linkvana Bonus – receivable upon purchase.
Choosing the right backlink service
Backlinks, or otherwise known as incoming links [to a specific website], are indispensable in today's search engine optimization. More importantly, depending on the quality and age of the domains the backlinks are on affects results significantly, according to Schramko.
"Linkvana has a large network of high traffic, high quality sites with excellent mix of Page ranks ranging from low to high. We know this because we have confirmed these ourselves through various testing and tracking done by the team. Relying on claims and/or promises alone made by product/service providers is unwise" says Schramko.
Check out the full review at http://www.buywithbonus.com/traffic/linkvana-bonus-linkvana-review-the-real-deal-in-getting-high-page-rank-backlinks/
About BuyWithBonus
James Schramko's catalog of preferred and trusted internet marketing tools and products. With literally thousands of tools from various developers to choose from on the World Wide Web, the products on BuyWithBonus represent the bulk of tools tested and used regularly by the SuperFastBusiness team.
About James Schramko
Schramko started SuperfastBusiness 6 years ago. James has since become one of the most sought-after Internet Marketing Coaches in the world. Author of the tremendously successful Traffic Grab as well as the FastWebFormula live event series, James provides search engine optimization services to hundreds of clients around the world.
###