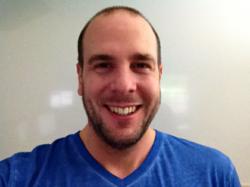 Improved customer value made the biggest impact on business and led to the change in program. The focus will now be on making great content and promoting products at a lower price point and for a more economical traffic method than the affiliate channel.
Sydney, Australia (PRWEB) November 20, 2012
A different way of looking at the marketing channel—this is how James Schramko, CEO of SuperFastBusiness.com, describes the factors that led to his decision to close his affiliate program in a recent Internet marketing update. He also identifies common SEO practices that businesses should eliminate from their processes to produce good results. The news update also explores how the training course called Own the Racecourse can help site owners build their conversions and which audio-visual recording equipment can transform content quality.
Thanking his affiliates for their support, Schramko clarifies the move to close his affiliate program at the end of the year. "People who are promoting my products should update their banners. I am still going to be promoting other people's products as an affiliate and it doesn't change any of the products or service that I'm selling."
Improved customer value is the factor that made the biggest impact on business and motivated the CEO to change the program. The focus will now be placed on making great content and promoting products at a lower price point and for a more economical traffic method than the affiliate channel.
Common SEO mistakes that prevent businesses from strengthening their position are other things that Schramko encourages other site owners to avoid. "(The biggest ones) are posting duplicate content, using too many anchor text links for the same key phrase, not updating your website properly, and thinking that you're going to get a short term trick by just spamming a directory or profiles. Just forget that," Schramko advises. "It's about on-page content, site structure, and promoting it to multiple places with a varying amount of anchor text, with different pages that you're linking to on your site. Do that and you'll get great results."
Moving on to the subject of positive and rewarding practices that businesses should adopt, the marketing expert recommends a valuable resource that can motivate companies to take complete control of their processes and make no compromises: the Own the Racecourse (OTR) training course.
If a business is set up on Facebook, EBay, Amazon, or other platforms, and that's all the company has, then it has no control because if the platforms decide to change the rules, the company is left with nothing. "OTR is about compromise and control," Schramko explains. "When you build on a website that you own, you 'own the racecourse' and you put those little Facebook/Amazon/Ebay 'horses' to race on your track. If one of them falls over or doesn't win, that's fine. You still got other horses in the race."
Making certain tweaks to the SuperFastBusiness layout has ushered in remarkable progress for the company's conversions. "For ideas on how to power your business and if you want to follow my conversion techniques from Super Fast Business, check out the site's new layout," James suggested. The site now features a colorful side panel that gives visitors quick access to the company's products and the option to sign up for his newsletter.
The most notable new options on the side panel are the Free Training and Opt-In buttons. "Free Training gives away two free Wealthification videos; combined with the LeadPlayer software created by Clay Collins, I'm getting four times more opt-ins than I was getting before those implementations."
To end the marketing news update, Schramko provides video tips for creating audio-visual content. For conducting interviews and creating podcasts to send out to target audiences, he recommends the Zoom H4. "This little pin microphone pulls in sound at high-quality WAV format and then I can easily match it up to the soundtrack on the camera."
In relation to making quality videos, Schramko describes the Canon 60D camera he uses along with the Canon RC-6 remote control. "Get a camera that has a turnaround screen so that you can look at yourself as you film, then use a remote like this," he suggests, proceeding to demonstrate the Stop, Start and Autofocus functions that can be used.
The Zoom H4 helps marketers collect information and effectively share them with their customers. "If you look at the number of podcasts I'm putting out there at the moment, and the number of video posts, and you look at things like the view count, we just passed 40,000 YouTube views," Schramko points out. "It says people are watching these things. Do it for your own business and prosper."