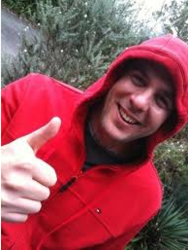 On social media channels, there's no secret you can hide forever
Sydney, Australia (PRWEB) June 15, 2011
"Some people had it all," exclaimed reputation management expert James Schramko, "fame, fortune, power, influence, looks… and all it took was that one moment of indiscretion, that misplaced tweet, or that overly revealing photo on Facebook, or maybe an incriminating video that somehow went viral - to ruin everything. Such unfortunate individuals and entities are the reason why firms like Reputation Management Authority stay in business, though I wouldn't mind giving them a tip or two on how to stay out of the headlines."
On his way to solidifying his candidacy for New York City mayor in the 2013 elections, U.S. Congressman Anthony Weiner had what many people could only aspire to. Winning in the 1991 elections, Weiner became the youngest Council member ever, at the time, to serve in New York City - a position he held for 7 years, followed by an impressive career in congress spanning from 1999 to this day.
June 6, 2011, Yahoo News alleged the Congressman admitted to sending lewd photos of his erect genitalia while wearing the now infamous grey underwear to a female college student, as well as having pre and post-marital online relationships with 6 different women, and it all started with a private picture sent using Social media.
"Once you post a message or a picture online, it can no longer be taken back," says reputation management expert James Schramko, "and it is unfortunate that way too many people, even non-celebrities, appear to be making same mistake over and over."
Reputation management firms are likely pouncing at the massive opportunity the Weinergate scandal has created, and it won't come cheap.
According to Mr. Schramko, "cases for politicians and celebrities usually take years for the incident to be out of the public minds."
Though Anthony Weiner refuses to resign at the moment, this may spell the beginning of a crumbling political career which many believed he had cemented in his many years of service.
Weiner's example shows what negative social media exposure can do to an outstanding career. For others, the same mistakes could cut a career short before it even begins. Companies, today, often do background checks over the internet before hiring someone, so here's a tip from a reputation management expert:
"Be responsible. If you're having second thoughts on what you are about to upload, or tweet, or share over the internet, whether it be about yourself or someone else – don't do it. On social media channels, there's no secret you can hide forever." – James Schramko
People doing stupid things on social media can set off a series of catastrophic events waiting to blow up when least expected. Until real reputation management work is done, this will remain a sad case for Congressman Anthony Weiner for he will be remembered by many for his last name – literally.
For more information on reputation management visit http://www.ReputationManagementAuthority.com
About Reputation Management Authority
Reputation Management Services that specializes in putting forward the other side of the story which takes advantage of a highly advanced system developed and tested by online business expert, James Schramko. RMA was not available to the public until recently.
About James Schramko
Former General Manager of a Mercedes-Benz dealership in Sydney, Australia, Schramko started SuperfastBusiness 6 years ago. James has since become one of the most sought-after Internet Marketing Coaches in the world. Author of the tremendously successful Traffic Grab as well as the FastWebFormula live event series, James provides search engine optimization services to hundreds of clients around the world.
###