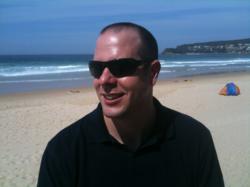 Business owners seeking to dominate their market with a strong presence and public awareness of their brands will greatly benefit from reputation management services
Sydney, Australia (PRWEB) October 05, 2011
Reputation Management Authority, James Schramko's online reputation management service, announces a significant upgrade to its existing service pack. The press release feature included in the service package will now be using the PRWeb distribution network – a massive shift in both potency and value for clients as compared to the previous plan.
Pricing for the service will remain unchanged despite the upgrade says Schramko. Value is our continual motivation.
(See http://www.reputationmanagementauthority.com for details)
"The upgrade is a bonus to our subscribers and is available from now on at no extra charge. PRWeb is a premium press release distribution service with a massive network including online newspapers, Google News and Yahoo! News. Clients will be able to enjoy a significant increase in online visibility while establishing themselves authorities in their markets," Schramko explained.
Online reputation management services to increase visibility on the web
Contrary to popular belief, the primary function of reputation management services isn't just to cover up nasty pasts – it is a byproduct of professional reputation management.
SEO expert James Schramko says reputation management is about taking control of what image you want to project to the public. Business owners seeking to dominate their market with a strong presence and public awareness of their brands will greatly benefit from reputation management services.
"Covering up any harmful materials that may have surfaced on the internet related to you or your brand is merely a welcome side-effect of an effective campaign" Schramko says.
Upgraded press release feature
Press releases have always played an important role in marketing – both in the real world and on the internet.
"Every business has a story to tell. You need to get out there and let the world know your brand exists. A good story will most certainly captivate the interest of those actively seeking the kind of products or services your company provides. With that in mind, we have switched over to one of the best press release distribution networks on the web to make sure your story is found by the right people."
"We look forward to working with you." –James Schramko
For detailed information and any further enquiries contact the help desk at http://www.ReputationManagementAuthority.com.
About Reputation Management Authority
Reputation Management Service that specializes in putting forward the other side of the story which takes advantage of a highly advanced system developed and tested by online business expert, James Schramko. RMA was not available to the public until recently.
About James Schramko
Former General Manager of a Mercedes-Benz dealership in Sydney, Australia, Schramko started SuperfastBusiness 6 years ago. James has since become one of the most sought-after Internet Marketing Coaches in the world. Author of the tremendously successful Traffic Grab as well as the FastWebFormula live event series, James provides search engine optimization services to hundreds of clients around the world.
###