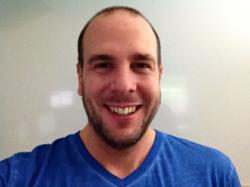 We also put a lot of emphasis on high quality video and PDF document sharing because that's the way that people consume information.
Sydney, Australia (PRWEB) February 10, 2012
Reputation Management Authority (RMA), a leading provider of reputation management service online, has recently made some changes with regards to its package. Besides an upgrade in its press release component and a reduction in the package rate, other aspects received adjustments as well. "We also put a lot of emphasis on high quality video and PDF document sharing because that's the way that people consume information," RMA boss and Internet marketing authority James Schramko explains. "We're taking the customer's good message and putting it in front of the people who are most likely to find it, and what we do is, we aim our efforts toward pushing our customer's profiles up in the search results. It could be their Facebook profile, their Twitter profile, their LinkedIn profile. We'll help them establish a better presence for those things by aiming links to those profiles."
Schramko adds that he and his staff ask for the addresses of the websites that the customers would like them to rank, as well as some content, so that the RMA team could have a good understanding of what the customers do and why their message is more worthwhile than the negative press about them or their business. This is integral to the online reputation management process. From the content provided by the customers, the team will generate original articles and rewrite them carefully to produce multiple versions that search engines will find and rank accordingly. These will serve as ammunition in the search results. "We reinforce that content by building out several layers from different Web 2.0 properties pointing back to that content" expounds the SEO expert.
Schramko continues with a description of what is involved in the process of video and PDF document sharing. "The PDF document is a high quality pictures and words document that people find easy to read and consume. The videos are made in-house with our own specialized creative talent with royalty-paid images that we own the rights for, and special music combinations. Each video is original, made from scratch through a custom mock-up design process where we send the script for approval prior to production so the customer will find they have a really high quality video content." The video could be used for video sharing sites like YouTube or the customer's own website. If the customer wishes to put his positive message out there in front of what other people might have said about him or his business, the RMA team also sends that video to many different places so that the target customer of that company is likely to find it instead of the offending material.
RMA has an impressive track record when it comes to getting results. It guarantees that its customers' investment in reputation management will lead to their business' good name being effectively restored.
###