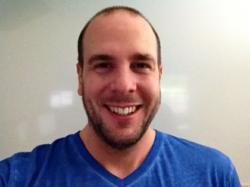 Our success rate has been a hundred percent because, from our extensive research and development efforts, we understand what Google wants and we deliver just that
Sydney, Australia (PRWEB) April 27, 2012
Reputation Management Authority (RMA), a company that aims to help people gain control over their own brand, recently announced a hundred percent success rate in helping people redeem their good name after it has been besmirched in one way or another. Thus far, RMA has always gotten excellent results in ranking new content above any existing negative content about its clients, effectively eclipsing the bad stuff into oblivion.
RMA is on top of the search engine algorithmic updates and is conscious of what they, particularly Google, require for content to place at the top of search results. "Our success rate has been a hundred percent because, from our extensive research and development efforts, we understand what Google wants and we deliver just that," company CEO and Internet marketing expert James Schramko explains.
Just one area of content distribution is already capable in itself of influencing the ranking of positive content, but compounded with the other features of the package, this will definitely bury any bad material in the nether regions of search results. "We a great tool for spreading the customer's good message and having it syndicated across very high profile sites, such as Yahoo! News and Fox News," reveals Schramko.
RMA also places emphasis on the power of social media and puts effort in pushing up their customer's profile in the various social networks. This is especially important now that Google has acknowledged factoring in social signals in its updated algorithm.
The RMA package rate was lowered a couple of months back to $1799 to make it more affordable for small business owners. Customers have found the service to be worth every penny and even more as feedback would have it. After all, a price tag cannot be put on a good reputation.
RMA's system does not only work for businesses that need reputation redemption. Overall, it is plain smart marketing and can benefit any business that taps the company's services. "You don't need to be someone with a past that needs covering up in order to take advantage of reputation management," Schramko asserts. "We use a highly advanced system that maximizes marketing reach by populating the first page of Google with multiple media content."
With such a system in place, it is perfectly understandable that RMA achieves total success in all of its projects.