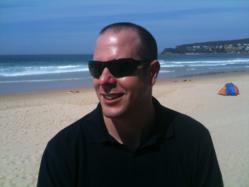 As 50% of businesses in Australia still need to adapt to the web, early adapters already have a distinct advantage over competitors. SEO Partner will help your business websites rank on page one of Google for Brisbane
Sydney, Australia (PRWEB) November 22, 2011
Excellent news for Brisbane as SEO Partner opens up its geo-targeted search engine optimization service in the area. Expansion plans for the company include some of the largest cities in the world, including capital cities of major states in Australia. Brisbane is the third most populous metropolis in the country after Melbourne and Sydney. SEO Partner chief executive, James Schramko, announced earlier this week that his company will now be offering its services to businesses in the area.
The SEO Partner's clientele has grown significantly in the past few months, which according to Schramko, is a testament to the high quality service his company provides. In recent news, Schramko declared that SEO Partner has been serving other companies one would normally consider as competitors in the same industry. He says:
"SEO Partner has been doing the heavy lifting for other companies that provide similar types of services; in fact, we've been doing this for quite some time. This is made possible thanks to SEO Partner's assets online that other people do not have access to, ensuring that we get faster results than other companies."
(For privacy reasons, SEO companies to whom SEO Partner provides are never revealed)
Plans to extend the reach of SEO Partner's services would signify that new clients can now go directly to the source, says Schramko, and that clients would now have the ability to communicate directly with the SEO Partner teams for a more personalized service.
As advertising trends continually shift towards the online and competition for prime spots on Google becoming more important than ever, Schramko's SEO businesses is exactly in the right place at right time. Businesses in the Brisbane area can now avail of SEO Brisbane – the localized search engine optimization service provided by SEO Partner.
"As 50% of businesses in Australia still need to adapt to the web, early adapters already have a distinct advantage over competitors. SEO Partner will help your business websites rank on page one of Google for Brisbane." –James Schramko
Head to http://www.SEOPartner.com/seo-australia/seo-brisbane for details.
About SEO Partner
A division of James Schramko's SuperFastBusiness specializing in search engine optimization. The SEO Partner team deals with James' clients on a daily basis, providing comprehensive service packages suitable for all types of businesses of any size. Now serving major cities, worldwide.
About James Schramko
Schramko started SuperfastBusiness in 2005. James has since become one of the most sought-after Internet Marketing Coaches in the world. Author of the tremendously successful Traffic Grab as well as the FastWebFormula live event series, James provides search engine optimization services to hundreds of clients around the world.
###