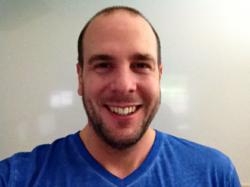 Businesses need to create a strong online presence in order to compete in today's market. Our outsourced SEO service packs will get you the results you need
Sydney, Australia (PRWEB) January 04, 2012
SEO Partner chief James Schramko further extends his company's area of operation, targeting major US cities with geo-specific search engine optimization. The latest expansion takes the Sydney-based SEO provider to Dallas, Texas. The SEO Dallas service pack is now available at http://www.SEOPartner.com.
Dallas represents one of the largest economies in the United States and houses nearly a dozen key players in 2011's Fortune 500, including the top ranked telecommunications company AT&T and electronic components manufacturer, Texas Instruments.
The massive sporting community in the state of Texas has teams competing in virtually every major sport known to man. Dallas took the spotlight in 2011's NBA Finals, as the Dallas Mavericks took home the championship in a victory over Miami Heat.
Companies based in and around the Dallas area now have access to SEO Partner, as the company continues its quest for global domination in the SEO arena. Company head James Schramko is confident in SEO Partner's ability to meet client needs and demands.
In a recent statement, Schramko revealed that his company has been serving other would-be competitors, saying "we are the SEO supplier that many SEO companies call upon to do their heavy lifting."
Innovation is one of James Schramko's strong-suits and as a result, has provided SEO Partner with an edge over competitors. "We do not employ third party contractors. We have our own team of specialists with access to online assets many other companies do not have access to" said Schramko.
For local businesses in Dallas, Schramko now offers a chance to compete for prime spots on Google – today's most popular search engine. "Businesses need to create a strong online presence in order to compete in today's market. Our outsourced SEO service packs will get you the results you need." –James Schramko
More on SEO Dallas at http://www.seopartner.com/seo-usa/seo-dallas
About SEO Partner
A division of James Schramko's SuperFastBusiness specializing in search engine optimization. The SEO Partner team deals with James' clients on a daily basis, providing comprehensive service packages suitable for all types of businesses of any size. Now serving major cities, worldwide.
About James Schramko
Schramko started SuperfastBusiness in 2005. James has since become one of the most sought-after Internet Marketing Experts in the world. Author of the tremendously successful Traffic Grab as well as founder of leading SEO company, SEOpartner.com, James provides search engine optimization services to hundreds of clients around the world. LinkJuice.com is yet another welcome SEO innovation for competitive businesses.
# # #