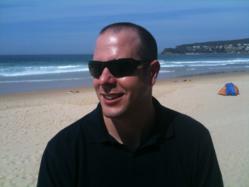 What we do at SEO Partner is optimize websites for the localized version of Google, get page one rankings in the shortest amount of time possible
Sydney, Australia (PRWEB) November 23, 2011
SEO expert James Schramko targets neighboring country, New Zealand, as the Sydney-based company, SEO Partner, aims to extend its services to countries offshore. Schramko stresses the importance of localized search engine optimization and capturing as much of the local market as possible. As Schramko's expansion plans for SEO Partner continue to stretch forward, the chief executive announces the launch of SEO New Zealand as part of SEO Partner's new service packages.
New Zealand, an island country located at about 1500 km east of Australia, consists of a population of around 4.4 million. Auckland is the most populous urban area making up roughly 31 percent of the entire country's population. Remotely situated, the country relies on international trade mainly with Australia, US, China, Japan and the European Union.
Dairy products and meat are among the top export goods along with wood products, fish and machinery. In return, the country accepts imported goods consisting mainly of machinery and equipment, petroleum, vehicles, aircraft, electronics, textiles and plastics.
Business expert James Schramko is aware of the many opportunities for businesses in the area, as the country is largely self-sufficient, with plenty of goods for trade. Modernization of business practices such as advertising on the internet would make it easier to open up new trade channels between New Zealand and potential consumers worldwide.
SEO Partner supports the modernization efforts of businesses by providing geo-targeted (or localized) search engine optimization services to business websites.
"The first step after acquiring a website is to create awareness that your product and/or your business exists. The primary goal is to capture as much of the market that has immediate access to you, and vice versa. Google has a very specific way of organizing things on the web which comes particularly handy when business owners are targeting a local market. You may have realized that unless otherwise specified, Google will always launch on a localized page, making it simpler for users to find whatever it is they are looking for in their own vicinity. What we do at SEO Partner is optimize websites for the localized version of Google, get page one rankings in the shortest amount of time possible." –James Schramko
SEO New Zealand is open for business and is now accepting clients in the area for search engine optimization services.
Visit http://www.seopartner.com/seo-new-zealand/ for details.
About SEO Partner
A division of James Schramko's SuperFastBusiness specializing in search engine optimization. The SEO Partner team deals with James' clients on a daily basis, providing comprehensive service packages suitable for all types of businesses of any size. Now serving major cities, worldwide.
About James Schramko
Schramko started SuperfastBusiness in 2005. James has since become one of the most sought-after Internet Marketing Coaches in the world. Author of the tremendously successful Traffic Grab as well as the FastWebFormula live event series, James provides search engine optimization services to hundreds of clients around the world.
###