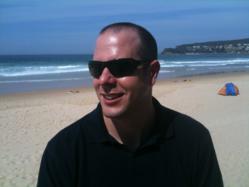 A prime spot on Google search engines means potential customers won't have to look hard to find what your business has to offer. At SEO Partner, we will make this happen
Sydney, Australia (PRWEB) November 22, 2011
As SEO Partner extends its geo-specific services to major cities around the globe, company head James Schramko sets his eyes on Sydney – Australia's most populated metropolis and the location of Schramko's base of operations. SEO Sydney is now ready to serve businesses owners in the NSW Capital.
Refer to http://www.SEOPartner.com/seo-australia/seo-sydney for details.
Schramko established his company called SuperFastBusiness in 2005, and is considered one of today's most successful online entrepreneurs. His business revolves around the creation of educational products on how to build successful online businesses and is well-known for his many innovations in the online sector.
Information products aside, Search Engine Optimization is another of Schramko's strong suits. SEO Partner is a division of his business that caters specifically to search engine optimization needs of clients worldwide. Expansion underway for the company include localized search engine optimization for major English speaking cities around the world, which of course include the major cities in Australia. Following the launch of SEO Melbourne, Schramko targets his hometown, Sydney.
Sydney is the financial and economic hub of Australia and is one of the country's wealthiest cities. It supplies roughly a quarter of the Australia's GDP with strengths in the service and information sectors.
It is also serves as a base to more than half of Australia's top companies and has become the regional headquarters of multinational corporations, now numbering around 500.
Among the top 10 most livable cities in the world in 2011, half belong to Australia, with Melbourne taking the top spot followed by Sydney in the 6th position, Perth in 8th, Adelaide in 9th and Auckland in 10th.
The city also boasts a healthy tourism sector with a number of famous art galleries, museums, historical buildings, the Royal Botanic Gardens and the Sydney Opera house, to mention a few. The warm climate in Australia during winter seasons elsewhere makes Sydney a popular destination for tourists looking to spend a few days in the sun at places like Bondi beach.
Sydney provides a perfect location for businesses to thrive with customers ranging from both local and international visitors. SEO Partner chief, James Schramko, announces that SEO Sydney is ready to take on clients for geo-targeted search engine optimization.
"Localized SEO not only makes your business visible to local customers. Businesses built around tourism will greatly benefit from it as more and more tourists plan their trips and book accommodation online. A prime spot on Google search engines means potential customers won't have to look hard to find what your business has to offer. At SEO Partner, we will make this happen." –James Schramko
About SEO Partner
A division of James Schramko's SuperFastBusiness specializing in search engine optimization. The SEO Partner team deals with James' clients on a daily basis, providing comprehensive service packages suitable for all types of businesses of any size. Now serving major cities, worldwide.
About James Schramko
Schramko started SuperfastBusiness in 2005. James has since become one of the most sought-after Internet Marketing Coaches in the world. Author of the tremendously successful Traffic Grab as well as the FastWebFormula live event series, James provides search engine optimization services to hundreds of clients around the world.
# # #