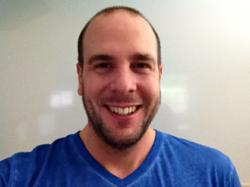 Using a 'cheap' provider is dangerous. You might get a bunch of cheap or spammy links that can take your entire site down—I wouldn't risk it.
Sydney, Australia (PRWEB) October 12, 2012
Reporting from one of Italy's stunning turquoise coastlines, online marketing leader and SuperFastBusiness.com CEO James Schramko dives right into businesses as he shares his top recommendations for addressing the hottest SEO issues of the day in his news video released this week.
Schramko is considered as the go-to guy for successful, results-oriented online marketing practices, and is known for providing innovative and reliable recommendations that have helped businesses maintain their high rankings in a post-Penguin, post-Panda era. His team's SEO services have become much more in-demand after posting winning SEO results, even as several Internet businesses were struggling with the algorithm updates implemented one after the other by leading search engine Google.
Schramko starts the report with some great news in the wake of the latest Penguin update: "If you had a problem with Penguin before, track the search results for the top five sites, and see if you might have some good news." Some sites that have been affected have now recovered, as he had earlier predicted, and most of the websites that implemented changes according his earlier recommendations are now back in action easily after the refresh.
Despite the improved results, Schramko, underscoring constant vigilance and adaptability as important SEO principles, immediately delivers a new set of recommendations for webmasters and business owners. These are urgent, relevant tips that address the most influential and most recent algorithm changes today:
1. Don't stuff the webpage with too many anchor text links. "If you haven't been affected by Penguin, then make sure you keep your anchor text to a reasonable amount—that means under one percent," he says. As always, the key is to strive to get quality links from relevant sources.
2. Do hunt for an interesting, compelling angle for every press release. Schramko enumerates top stories businesses can use when positioning their releases: announcement of new programs or offers; recent achievements such as winning awards, prizes or competitions; useful tips and suggestions for target consumers; and newsworthy events or special occasions.
"Press releases continue to be a most powerful SEO technique," stresses Schramko. "You get different IP addresses that are not part of a system or blog, and you will attract potential interviews in media." He recommends LinkJuice.com for the best service when it comes to press release campaigns.
3. Don't entrust your site to cheap service providers. "Using a cheap provider is dangerous. You might get a bunch of cheap or spammy links that can take your entire site down—I wouldn't risk it," he stresses. This practice will be listed in his upcoming report detailing the common things to avoid in SEO, a venture he and his team are working on at the moment.
For businesses looking for value for money, the best approach would be to get the services of a robust, highly committed and technically competent SEO team. "We are not the cheapest, but we are certainly not the most expensive. We're still a wholesale provider and our results are unmatched," Schramko says.
4. Do know the right SEO services provider to approach for your needs. "If you need quality blogposts, infographics, video and other forms of content for your site, go to LinkJuice.com," he says. "If you already got the on-page content covered, then proceed to SEOPartner.com for promotion."
Webmasters, online marketers and business owners wanting to benefit from good SEO practices can see the highly competitive results LinkJuice.com or SEOPartner.com clients get every month. For Schramko and his team, loyalty for long-term business and adherence to safe and tested SEO methodologies are two of the most vital principles for winning the SEO battle today.