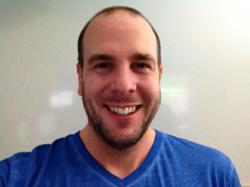 When we put together our SEO plans, we make sure that we are using quality sources that are category based and we hand-create the content.
Sydney, Australia (PRWEB) January 13, 2013
In his SEO video news released this week, James Schramko delivers a very serious discussion about ineffective search engine optimization practices and the negative effects they can bring to a brand. He warns business owners, online marketing experts and digital professionals to stay away from SEO mistakes that may cause significant losses to the company—damages that will affect not only the business' finances, but also its reputation and credibility.
Schramko was prompted to talk about the issue when a client asked for his help to rescue a website that has long suffered from low rankings, low authority and high probability of being penalized by leading search engines. Based on investigations launched by Schramko's research and development team, the website's low status was due to poor SEO practices employed by the firm that previously managed the website.
The website was burdened by the most damaging SEO methods commonly practiced by inexperienced, incompetent or unscrupulous SEO services firms. Using his team's findings as reference, Schramko underlines the top SEO mistakes to avoid:
1. Repetitive anchor text links: Schramko's team discovered that the other SEO company employed bulk submissions to different directory sites using the exact same anchor text. He warns against the devastating Penguin backlash this could lead to once Google detects too many exact same anchor texts linking to a single website.
2. Low-quality directories: Schramko prefers that submissions be done manually, using the appropriate anchor text, and only to high-quality, meticulously handpicked directories. He suggests submitting to the "bestoftheweb" site as well as industry-specific sites aligned with the website's theme.
3. Mass bookmarking: Another practice most likely to get negative attention and trigger the Penguin algorithm is the use of automated bookmarking sites for the exact same phrase every single submission. Using this kind of spam tools can cause a website to be de-indexed and penalized, Schramko warns.
4. Duplicate content: He stresses that there's very little value in reposting the same article to several sites around the Internet—it may even be very harmful, most especially if the content duplication happens on the client website itself. For Schramko, this is the most disturbing discovery of all: that the customer's site had multiple instances of the exact same content. "Every piece of content you put on your website should be there for the very first time," he stresses.
Schramko's solid examples point out that a good SEO strategy that produces top-notch results knows no shortcuts. He admits that most successful online campaigns need more significant investment in terms of time, money and research, but assures that results will be more than worth the costs.
He says: "When we put together our SEO plans, we make sure that we are using quality sources that are category based and we hand-create the content. The way that we submit our content is a lot more expensive for us because we do it by hand, but it's a better result for the customer and it's longer lasting, too."
As a closing note, Schramko invites readers to check out SEOPartner.com for a free website check—what he sees as the as the first step to finally start achieving high-impact and long-lasting SEO results.