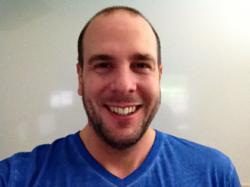 According to Alexa.com, YouTube is the third busiest website—not to mention the second biggest search engine—on the planet; plus, it's owned by Google, so you want to be there. Videos drive sales, they can be tracked, and they get good comments.
Sydney, Australia (PRWEB) January 09, 2013
A well-made video can give Internet marketers a significant marketing advantage by forging connections between the business and its audience, delivering valuable information, and affirming a brand's status as an industry authority. To help business and website owners beef up their video marketing strategy in 2013, SuperFastBusiness.com CEO James Schramko discusses the top seven types of videos that effectively engage viewers and encourage them to become loyal customers and followers.
"Keep in mind that according to Alexa.com YouTube is the third busiest website—not to mention the second biggest search engine—on the planet. Oh, and it's owned by Google, so you want to be there," Schramko explains in his latest news update.
"Videos have been helping me; I'm up to around 58,000 views on YouTube in just the last few months. Videos drive sales, I can track them, I get lots of nice comments, and people get a feel for our business and our services."
SuperFastBusiness.com's division SEOPartner.com has a special and highly successful Video SEO package that specifically helps businesses get the most out of this rich media format. Clients must provide up to 20 original videos and the SEO Partner team will take measures to elevate the videos in major search engine results.
How would a business venture get started in making quality videos that make web users sit up and take notice? Schramko lists seven different video ideas that are sure to be a hit with today's netizens.
Tips videos are highly popular; when a company provides videos with helpful tips and advice on a specific subject, people will refer to them frequently and will gladly share them with other people. Story videos that show a business owner telling a true personal story—funny, extraordinary or educational experiences are some examples—also help make him relatable to his audience and often inspire plenty of feedback.
News videos are always relevant as well—the Internet marketing expert shares how putting out news videos every single week has enabled him to effectively inform customers about what is currently happening within his industry. "News videos are great for building a subscription list and for building that recurring relationship with your customers, so I'm a big fan of news videos," affirms Schramko.
How can videos be used to illustrate the results consumers can get from a product or a service? Schramko suggests making a product demonstration or review video to help people understand how a product or service works. A case study video will also show how a company's offerings make an actual impact on its clients. "Customer case studies are real stuff. People are leaning more towards genuine integrity in marketing; they don't want theory, they want 'show me how you did it.' Case studies are gold," he describes.
Customer message videos are also an excellent way to communicate with and hear from customers. Installing SpeakPipe on websites allows companies to receive voice messages from their customers which they can simply play back and respond to. It's also a wise move to collect a recorded testimonial from a customer and splice it into another video—showing satisfied customers sharing their experiences and raving about a company's products and services is a positive and effective way of letting customers do the selling for a business.
"Check out our service called TrafficSure.com," Schramko encourages. "We'll take your video and post it to your YouTube, embed it on your site, transcribe it, make a picture, syndicate it, and even do a press release if you prefer, and your original content will be created and distributed the same way my own videos get done."
To round out his video marketing tips, the entrepreneur recommends looking up the professional video hosting service Wistia. "Viewers love seeing outtakes which give them an opportunity to see behind the scenes. Wistia does behind-the scene tours of their office and they make the best videos in the industry. You should definitely check them out."