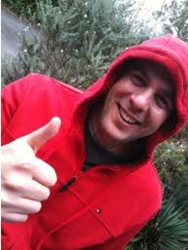 Every marketer out there should be tracking results. These new 'social analytics' tools provided by Google will grant us access to very specific data and invaluable information
Sydney, Australia (PRWEB) July 05, 2011
Excellent news for SEO analysts as Google launched Analytics and Webmaster tools to track the +1 button just a few days ago. In its efforts to rejoin the social networking community with Google+, the giant search engine provider has spared no expense in tracking its own results - granting webmasters access to their handy tools as well. CEO of SEO Partner, James Schramko, shares his thoughts:
"Every marketer out there should be tracking results. These new 'social analytics' tools provided by Google will grant us access to very specific data and invaluable information for split tests. Seeing how the crowd reacts to is vital for any marketer and Google has greatly simplified tracking actions that people take on our sites."
In their efforts to promote the use of the +1, Google presented solid data on the +1 button in a recent report, showing an increase in web traffic whenever someone hits the button. To track such data, Google came up with Social Plug-in Tracking which shows the average time users spend on the site, as well as the number of page views and bounce rates.
In addition to the social tracking tools, Google has added Audience and Activity reports. Audience reports provides demographic and geographic data of the users that have +1'd content on a site, while the activity reports track how many have clicked the +1 button.
The trial launch of Google+ a few days ago was a huge success and several reviews indicate that the new social platform may actually have what it takes to dethrone Facebook - the world's largest social media website to date. It is safe to speculate that Google's new Analytics are there to measure Google+'s performance in comparison to Facebook and Twitter, but they have other more practical uses as well, Schramko added.
"Link baiting for example, is a powerful SEO practice, which can bring in lots of organic traffic through social media which then gets shared using the social media buttons", said Schramko, "though of course you'll need some really interesting content to pull that off successfully, he continued. "The new analytics tools will show us the social impact of our content campaigns. If analytics keeps showing less than desirable results for your efforts, then it is best to have your SEO outsourced to professionals."
For information on James Schramko's SEO Company visit http://www.SEOPartner.com
About SEO Partner
A division of James Schramko's SuperFastBusiness specializing in search engine optimization. The India-based SEO Partner team deals with James' clients on a daily basis, providing comprehensive service packages suitable for all types of businesses of any size.
About James Schramko
Former General Manager of a Mercedes-Benz dealership in Sydney, Australia, Schramko started SuperfastBusiness 6 years ago. James has since become one of the most sought-after Internet Marketing Coaches in the world. Author of the tremendously successful Traffic Grab as well as the FastWebFormula live event series, James provides search engine optimization services to hundreds of clients around the world.
###