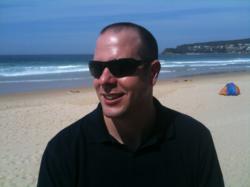 We want to give our clients the absolute best we can offer. Our business has grown so much over the past few months and the need to offer the best quality content is our commitment
Sydney, Australia (PRWEB) September 06, 2011
SEOPartner - James Schramko's Premium SEO service, is announcing major changes for two of its most popular packages. Schramko has been busy remodeling his business in the past few weeks and is now offering a revamped version of both the Starter Pack and the Epic Pack.
Quality above all else
Google's Panda update, originally designed to weed out pages with low quality content, has slapped thousands of websites in the past few months. As a result, sites that have been 'Google-slapped' will no longer appear on search engine results. Though deemed undesirable by many, Google seems content with the algorithm's performance.
"Our loyal customers will be pleased to know that we have redesigned the Starter and Epic Packs in favor of one time payments and increased the quality that has earned us the trust of our regular subscribers over the past two years," Schramko explained.
New payment schedule
Pricing of the Starter Pack, the most popular choice for small business owners with relatively low to moderate competition levels, has been changed due to popular demand. Details of the package available at http://www.seopartner.com/seo-partner-starter-pack/
Similarly, the Epic Pack - designed for businesses with seriously heavy competition - has just been made a 'one time' investment. Additional information at http://www.seopartner.com/seo-partner-epic-pack/
New teams and processes
"Adherence to Google's desires is a must; quality content is the key." says Schramko who has recently added new specialist team members to SEO Partner.
"We want to give our clients the absolute best we can offer. Our business has grown so much over the past few months and the need to offer the best quality content is our commitment. In line with this, I am pleased to announce that new team members have been assigned to handle two of our most sought-after packages. This means increased quality and better rankings at more affordable prices." -James Schramko
More information at http://www.SEOPartner.com
About SEO Partner
A division of James Schramko's SuperFastBusiness specializing in search engine optimization. The SEO Partner team deals with James' clients on a daily basis, providing comprehensive service packages suitable for all types of businesses of any size.
About James Schramko
Former General Manager of a Mercedes-Benz dealership in Sydney, Australia, Schramko started SuperfastBusiness 6 years ago. James has since become one of the most sought-after Internet Marketing Coaches in the world. Author of the tremendously successful Traffic Grab as well as the FastWebFormula live event series, James provides search engine optimization services to hundreds of clients around the world.
###