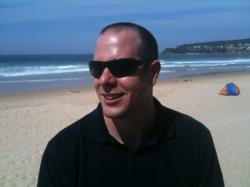 It isn't enough to be on the first page of Google - you have to get out there and advertise your business to potential consumers and this is where the press release feature will help
Sydney, Australia (PRWEB) September 20, 2011
After upgrading SEO strategies within SEOPartner over the last few weeks, Australian SEO and internet marketing expert James Schramko announces a hugely significant change to SEOPartner's Epic Pack.
The Epic pack - designed for professional internet marketers seeking to rank for a maximum of 10 keywords/key-phrases at once, now includes a powerful press release feature via PRWeb (see http://www.seopartner.com/seo-partner-epic-pack/).
"SEOPartner has grown substantially over the past few months as almost every new customer has been so pleased with the results they have re-ordered business with our team. We are all excited to present the advanced press release feature via PRWeb - a premium PR distribution network," says Schramko.
Why PRWeb
"Those actively following me may notice that I've been using PRWeb to increase exposure of my businesses. We've tried several press release distribution networks over the past year and PRWeb is arguably the top news distribution network. It isn't enough to be on the first page of Google - you have to get out there and advertise your business to potential consumers and this is where the press release feature will help," explains Schramko.
He adds, "The PRWeb editorial team ensures that only quality content is released through their massive network which include Yahoo! News and Google News. Clients subscribed to the Epic Pack may now take advantage of this feature as an enhancement to the existing Epic Pack at no extra charge. Customers can expect thousands of fresh back-links as a result of these releases."
The importance of quality
Google has made it abundantly clear that traditional SEO practices focusing solely on number of links is no longer acceptable. The Panda update has since weeded out thousands of websites containing low quality material, preventing websites containing such material from ranking in the search engines.
"It is our commitment to provide customers with the fastest and highest ranking result possible. I have therefore open access to my elite hand trained team members to SEO Partner. They will oversee all new projects from now on to ensure the highest quality service. Existing customers may switch over to the new plans at any time."
"So far every new order has resulted in a page one Google listing within 5 days. We scrutinize every order and suggest appropriate keywords and on-site changes required to take full advantage of our back-linking efforts."
"Our team will work with you to craft the news story you want about your business and release it via PRWeb. Information used in the creation of the release will come from you and we will do our part to ensure that it is genuinely newsworthy." - James Schramko
Details and a comprehensive comparison chart of the different SEOPartner service packages available at http://www.SEOPartner.com
About SEO Partner
A division of James Schramko's SuperFastBusiness specializing in search engine optimization. The SEO Partner team deals with James' clients on a daily basis, providing comprehensive service packages suitable for all types of businesses of any size.
About James Schramko:
Schramko started SuperfastBusiness 6 years ago. James has since become one of the most sought-after Internet Marketing Coaches in the world. Author of the tremendously successful Traffic Grab as well as the FastWebFormula live event series, James provides search engine optimization services to hundreds of clients around the world.
###