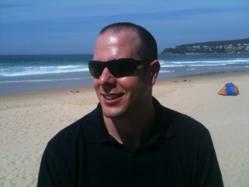 A prime spot on Google search engines means potential customers won't have to look hard to find what your business has to offer. At SEOPartner, we will make this happen
Sydney, Australia (PRWEB) November 25, 2011
They say they do everything big in Texas. If this is true, then top SEO company SEOPartner will fit right in as its business continues to grow to massive proportions, pretty much dominating the SEO industry. Wherever a business may be in the world, SEOPartner can extend its professional SEO services to it. It now serves the most important cities in the world, crossing the Pacific to meet the SEO needs of various companies in many countries, including the USA. Its reaches didn't stop at the port cities though; SEOPartner also managed to establish business in non-coastal business centers, particularly Dallas, the heart of the largest inland metropolitan area in the country.
Dallas makes a great market for SEOPartner's expansion program. It is the largest economic center in the fourth largest American metropolitan area, the economy of which is the sixth largest in the country. It also has the third largest concentration of Fortune 500 corporations in the US. Dallas is certainly one of the places where business is at. Competition is fierce and it certainly behooves companies to acquire an edge over their rivals. SEO Dallas is definitely an effective way to get ahead in the race.
"Localized SEO not only makes your business visible to local customers; a prime spot on Google search engines means potential customers won't have to look hard to find what your business has to offer. At SEOPartner, we will make this happen," Schramko explained.
The Internet has certainly been a gamechanger in how businesses are marketed and how they operate in general. A company is certainly failing to target a huge chunk of its potential market if it doesn't have a website. It doesn't stop, however, at owning a website.
"The first step after acquiring a website is to create awareness that your product or your business exists. The primary goal is to capture as much of the market that has immediate access to you, and vice versa," Schramko further elaborated. "Google has a very specific way of organizing things on the web, which comes particularly handy when business owners are targeting a local market. You may have realized that unless otherwise specified, Google will always launch on a localized page, making it simpler for users to find whatever it is they are looking for in their own vicinity. What we do at SEOPartner is optimize websites for the localized version of Google, get page one rankings in the shortest amount of time possible."
Businesses can definitely expect great results when they tap SEOPartner's search engine placement services. In fact, even local SEO companies can partner up with SEOPartner through the latter's reseller program. Schramko shared that they are the SEO supplier that many SEO companies call upon to do their heavy lifting. This certainly says a lot about the quality of service SEOPartner provides.
Now that SEOPartner serves the Dallas area, local businesses can partner up with the best SEO company there is.
###