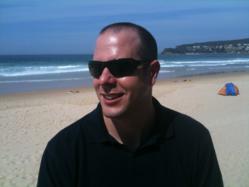 The primary goal of a website is to capture as much of the market that has immediate access to you, and vice versa.
Sydney, Australia (PRWEB) November 29, 2011
America is often referred to as the Land of Milk and Honey. The pastures are said to be greener and hardworking people have a better chance of making it good. Of course, of late, the economy is not at its best and businesses have to go the extra mile to make a profit, or in some cases, to merely survive. Whether it's big business based in the city where competition is decidedly more cutthroat or a simple mom-and-pop setup in a small town, it will do well to tap the Internet for better marketing results. SEO is a very effective way of gaining a substantially higher level of online visibility and reaching a wider audience. Localized SEO is even better. According to Internet marketing expert and coach James Schramko, "The primary goal of a website is to capture as much of the market that has immediate access to you, and vice versa."
Schramko's professional SEO company SEOPartner has a reputation for providing top notch SEO service to clients. The company has grown in such a way that its services are now offered all over the world, including the huge market of the United States. Its expansion has also included a reseller program that has other SEO firms offering SEOPartner's services under their own brand. SEOPartner has a solid team of excellently trained individuals who can provide superior quality SEO work for all of their clients, regardless of their location in the world.
Clients have definitely been giving very positive feedback. To give readers an idea what kind of service they can expect from SEOPartner, one client wrote, "The team did a fantastic job in working according to schedule. I was especially impressed with prompt responses to my emails. The articles demonstrated good research skills and writing flair. I am also impressed with the immense amount of link building that was achieved over the course of a few weeks." Such service will definitely meet the high standards of American business owners.
Good SEO management can make an immense difference in a business. It leads to an increase in the number of customers, which then results in a higher volume of sales. SEO can definitely spell the difference between thriving and surviving. It's especially important to target the audience that truly matters – the ones in the vicinity of the business. SEOPartner can do that for their clients. "A prime spot on Google search engines means potential customers won't have to look hard to find what your business has to offer. What we do at SEOPartner is optimize websites for the localized version of Google, get page one rankings in the shortest amount of time possible," Schramko states.
With SEOPartner offering SEO USA, American businesses can have the best SEO service provided them.
###