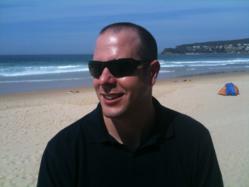 Through SEO New York, businesses in the Big Apple can now avail of the best quality, completely done-for-you SEO services.
Sydney, Australia (PRWEB) January 02, 2012
New York City inspires an aggressive nature and without it, a business could easily go under. The true mettle of a business is tested in this city. Having recently launched SEO New York, SEOPartner, a leading SEO firm, is now confidently proving itself to be a dominant player in the SEO arena.
New York is known for many things, but one of them is the city skyline with the ridiculously tall skyscrapers brushing against the heavens. Within those buildings are some of the most important offices on earth. After all, the city serves as headquarters for many of the largest multinational companies in the world, and thriving in New York City is generally a testament of profound success. Indeed, in the spirit of Frank Sinatra, if they can make it there, they'll make it anywhere. Certainly, to keep themselves kings of the hill and their businesses at the top of the heap, New Yorkers need to reinforce their edge over their competition.
While SEOPartner demonstrates its top caliber performance in the New York market, it also helps businesses fortify their presence online by providing first rate SEO services. Internet marketing expert and SEOPartner boss James Schramko points out the importance of having a fully equipped staff to do the job, "We have our own team, not third party contractors. We have an intensive training program for even the newest members of our team. We do a lot of our SEO submissions by hand instead of using software."
Despite its emphasis on crafting SEO by hand, the search engine placement company also believes in capitalizing all the tools that allow its people to effectively bring in quicker and better results. "We have access to private assets online that other people do not have access to, ensuring that we get a faster result than other companies, and it's the mastermind of James Schramko and his team of SEO specialists," Schramko elaborates, adding that he and his people are pioneers in link profile mapping and speed of implementation.
As it continues in line with its plans for global expansion, SEOPartner is stressing the importance of higher search engine rankings when it comes to SEO management results. "We help New York businesses rank higher in Google for search terms that are most relevant to the perfect customer for that business," Schramko explains. Search engine rankings spell a world of difference when it comes to online presence. SEOPartner can help businesses accomplish these and so much more for its clients in the shortest amount of time possible.
Through SEO New York, businesses in the Big Apple can now avail of the best quality, completely done-for-you SEO services.
###