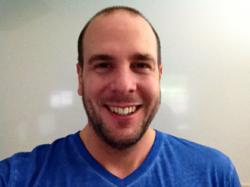 The Epic pack provides a massive layer of backlinks pointing to your page; however, we have now added an extra feature called Backlink Boosting
Sydney, Australia (PRWEB) January 10, 2012
As 2012 kicks in, SEO Partner continues its strategic expansion to major global cities. But that's not all. Company head James Schramko announces a new upgrade to SEOPartner's Epic Pack called Backlink Boosting – a brand new feature designed to provide an extra boost to all existing backlinks. Backlink boosting is now a standard feature of the Epic Pack and is available starting today.
(Details at http://www.seopartner.com/seo-partner-epic-pack/)
"Backlinks are used to push websites up the rankings, and this is exactly what we do best at SEO Partner. The Epic pack provides a massive layer of backlinks pointing to your page; however, we have now added an extra feature called Backlink Boosting. For this we will create another layer that will give all existing backlinks pointing to your page, another boost – and we mean all of the links, including old links from prior SEO campaigns. This feature, as you can imagine, will require a significant amount of work on our part, and will therefore be made available for Epic Pack subscribers only, at no extra charge." -James Schramko
SEOPartner provides 3 different service packs suitable for all business types and sizes:

SEO Professional Package – the most popular outsourced SEO packs that targets 3 keywords/keyphrases. Ideal for small businesses.
SEO Domination Package – targets 5 keywords/keyphrases and is designed for serious competition.
SEO Epic Package – the most powerful outsourced SEO targeting 10 keywords and includes features unique to the Epic Pack. They are:
o Advanced Press Release Feature [distributed via PRWeb]
o Backlink Boosting [brand new feature that powers up all existing backlinks, including old links from previous campaigns]
All outsourced SEO packs available in one-time and monthly recurring subscriptions.
For a comprehensive comparison chart visit http://www.seopartner.com/compare/
About SEO Partner
A division of James Schramko's SuperFastBusiness specializing in search engine optimization. The SEO Partner team deals with James' clients on a daily basis, providing comprehensive service packages suitable for all types of businesses of any size. Now serving major cities, worldwide.
About James Schramko
Schramko started SuperfastBusiness in 2005. James has since become one of the most sought-after Internet Marketing Experts in the world. Author of the tremendously successful Traffic Grab as well as founder of leading SEO company, SEOpartner.com, James provides search engine optimization services to hundreds of clients around the world. LinkJuice.com is yet another welcome SEO innovation for competitive businesses.
###