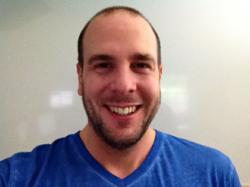 Our valued customers who buy packages directly from us at retail pricing plus monthly recurring payments will now also enjoy the same rates as resellers – one pricing for all
Sydney, Australia (PRWEB) January 19, 2012
Excellent news for SEO resellers. James Schramko, founder and head of leading SEO company, SEOPartner, announces several price adjustments to existing service packs. Because the company deals mainly with SEO resellers, bulk buyers, and retail subscribers (both one-time and monthly recurring subscribers) all subscribers will now be enjoying SEO Partner's services at wholesale. Details are now available at http://www.seopartner.com.
"We deal mostly with resellers and bulk buyers so all prices on the site are the lowest we can make them. Our valued customers who buy packages directly from us at retail pricing plus monthly recurring payments will now also enjoy the same rates as resellers – one pricing for all. We've automatically adjusted all subscriptions to the new low rates. Enjoy the great savings and we look forward to working with you towards a prosperous 2012." –James Schramko
Current Pricing in $US
SEO Epic Package - $1599
SEO Domination Package – $599
SEO Professional Package – $179
SEOPartner pricing plus the new Backlink Boosting feature made available exclusively for the SEO Epic Package make real value. This feature takes the Epic Pack another step further by providing a significant boost to all existing backlinks acquired from previous SEO campaigns. Backlink Boosting is a free addition to the SEO Epic Package.
(See details at http://www.seopartner.com/seo-partner-epic-pack/)
About SEO Partner
A division of James Schramko's SuperFastBusiness specializing in search engine optimization. The SEO Partner team deals with James' clients on a daily basis, providing comprehensive service packages suitable for all types of businesses of any size. Now serving major cities, worldwide.
About James Schramko
Schramko started SuperfastBusiness in 2005. James has since become one of the most sought-after Internet Marketing Experts in the world. Author of the tremendously successful Traffic Grab as well as founder of leading SEO company, SEOpartner.com, James provides search engine optimization services to hundreds of clients around the world. LinkJuice.com is yet another welcome SEO innovation for competitive businesses.
# # #