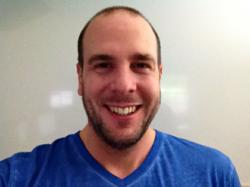 All our SEO Packages are now available at uniform pricing for both resellers and direct buyers alike. Bulk buyers now have an administrative option to buy by bulk using a new order link
Sydney, Australia (PRWEB) February 07, 2012
Following several streamlining processes within SuperFastBusiness, SEOPartner now offers options for easier bulk ordering of the SEO Professional Package and the SEO Domination Package. In addition, extra reports for easier tracking have now also been made available upon request. All clients may now avail of these extras.
"All our SEO Packages are now available at uniform pricing for both resellers and direct buyers alike. Bulk buyers now have an administrative option to buy by bulk using a new order link. This link will automatically create all the necessary tickets in our support system for you. This will save you time and makes it easier to monitor all your orders. We've also added extra reports that will help you track your results within a given timeframe. These reports are available upon request." –James Schramko
Packs available for bulk orders:
SEO Professional Package – available in 10-pack bulk orders.
SEO Domination Package – the most popular package for resellers is available in 5 pack bulk orders.
*Bulk Order links are available upon request
Extra reports
Bulk Keyword SERP Report
To make it easier to track all keywords a website is ranking for, the SEO Partner team will provide ranking reports, upon request, in addition to the standard reports. The request for these reports should be made one or two weeks after receiving the standard report to allow for full indexing.
BackLink Reports
For clients who want to see a graph showing cumulative backlinks for their websites, the SEOPartner team may provide a BackLink report. Simply contact the support team for further inquiries.
To stay updated on the latest search engine optimization news from SEO Partner, subscribe to the SEO FREE news alerts found at http://www.seopartner.com
About SEO Partner
A division of James Schramko's SuperFastBusiness specializing in search engine optimization. The SEO Partner team deals with James' clients on a daily basis, providing comprehensive service packages suitable for all types of businesses of any size. Now serving major cities, worldwide.
About James Schramko
Schramko started SuperfastBusiness in 2005. James has since become one of the most sought-after Internet Marketing Experts in the world. Author of the tremendously successful Traffic Grab as well as founder of leading SEO company, SEOpartner.com, James provides search engine optimization services to hundreds of clients around the world. LinkJuice.com is yet another welcome SEO innovation for competitive businesses.
###