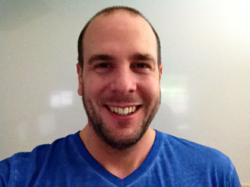 Make sure that if you're asking us to help you rank your website that you put the best content you can on your site first. That really sets it up. We put the best content we can on other sites and point them back to your site.
Sydney, Australia (PRWEB) April 10, 2012
Since Google let the Panda loose, the crackdown on black-hat online marketing practices has been on. This shows that search engine algorithms evolve and clearly for a reason. Warnings have been delivered and the Webmaster Quality Guideline updates are now out. Unfortunately, the notices do not specify exactly what webmasters should do to make their sites acceptable. For this reason, leading quality content creation and distribution company SEOPartner has released a news update featuring a video with company CEO and well-known Internet marketing expert James Schramko explaining what the updates mean.
"Google has just released their 50 guidelines for March and what they've changed," Schramko announces. "These are really important points and if you've been watching my newsletters, you will see we'd predicted them pretty accurately."
Schramko thoroughly covers the extent of all the changes Google implemented in the recent update, effectively telling his listeners exactly what they should do in order to stay indexed and to keep their page rank. Content is apparently where it is all at and Schramko starts by discussing the importance of timing and hand-writing content. An important change is marked by the fact that auto-spun content simply won't cut it anymore.
"They're telling us that they're also better at detecting synonyms and they're going to be more accurate," states Schramko. "Really, that's code for saying if you're spinning your content it's going to be worthless so you need to hand rewrite good quality content on your site."
He also highlights the benefits of adding Google +1 buttons on websites and the current marketing function of social signals. News creation and distribution clearly figure into the new setup as well. "They're being able to rank news in better clusters, which is terrific news for us because, as part of our services, most of them offer now a press release," the web marketing expert points out. "This is how you can get in front of those news clusters and be put straight to the top of the search results to support your website. The best way for someone to come to your site is via a link from a related news story that you published because it's got your message."
According to Schramko, fresh video and image marketing, as well as deep linking are also some of the ingredients involved in the current recipe for online marketing success. "Image results are fresh," he pronounces. "They're looking for really fresh content on the landing page of your site, which is good if you're doing things like information graphics. That's a service that we've started now on our LinkJuice site and that is for the reason that images are compelling." Schramko reports, "All of our tests show that image posts get re-shared and pinned and 'plussed' and re-tweeted and Facebook-liked more than any other piece of content."
Google is working very hard to improve its algorithm to help sites with good content to rank well. To stay in its favor, just give it what it wants, which is amazing fresh content, maintains Schramko. Multiple content distribution points and diverse content types are clearly called for. He advises the SEOPartner clients, "Make sure that if you're asking us to help you rank your website that you put the best content you can on your site first. That really sets it up. We put the best content we can on other sites and point them back to your site."
These are indeed interesting times in the world of web marketing. Changes have been made essentially to rectify the situation when it comes to search engine results. Schramko concludes with the following sentiment: "I really think this is the time for professional operators to get a true advantage over all the mediocre operators and all the shortcuts and all the manipulation. Now it's time to put real content out there on real websites for real people."