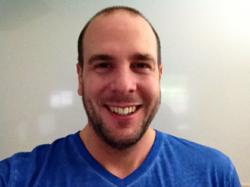 Make sure that you have easy navigation, and privacy and terms of use pages.If you don't have them, sometimes we can't put premium content pointing back to your site because we shouldn't be linking to sites that are not friendly for Google.
Sydney, Australia (PRWEB) April 24, 2012
As the virtual dust from the recent mass website de-indexing settles, Internet marketing authority James Schramko has been regularly sharing advice to help website owners cope with the post-Panda environment. In the most recent weekly SEOPartner news update, Schramko issues tips on what type of hosting to get, the creation of privacy and terms of use pages, the use of naked links, etc.
In the newsletter video, Schramko starts with the recommendation of getting dedicated hosting. "If your website is really important, if it makes a lot of sales, we strongly suggest that you get a dedicated hosting solution so that you're not sharing your server with anyone else," he advises. Apparently, the activities of a website can impact other websites in the same server. Dedicated hosting prevents the possibility of a website ending up in a bad IP neighbourhood.
The online marketing mogul stresses on the importance of being compliant to Google's Webmaster Guidelines. He mentions particular elements that a website should have to get on the good side of the powerful search engine. "If you want to get good rankings, make sure that you have easy navigation," instructs Schramko. "Something that has come up recently is that you need to have privacy and terms of use pages." These pages should be visible on the site as clickable links. He adds, "If you don't have them, sometimes we can't put premium content pointing back to your site because we shouldn't be linking to sites that are not friendly for Google."
Schramko goes on to talk about how to find out when Google last stored a version of a site, naming a handy tool for checking this information. He also shares more news on changes in the search engine, such as its current ability to detect semantic structures. Its last algorithm update shows just how much Google has become more sophisticated and intelligent. Schramko discusses the implications of such a development with relation to such practices as spinning and the use of anchor text links.
The SEOPartner CEO also makes an announcement regarding an update in the company's linking policy. "All of our SEOPartner jobs from now on will be defaulted to naked links," he states. "What we don't want to do is point a trackable link that shows everyone, Google, your competitors and us where your links are being placed. You want to go a little bit low profile." Accompanying this advice is a cute but astute infographic depicting the current situation in the Internet marketing industry.
Schramko tells SEOPartner clients, "If you've got a current job in play, please contact your support manager and just say, 'Please switch me over to naked links from now on,' and we'll stop tracking it." He wraps up the news update with the assurance that SEOPartner is doing really well. "We're still getting great results especially from the new maps," he reports.