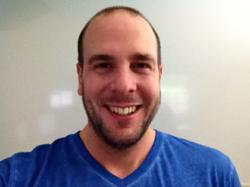 Now we'd experienced a surge in volume and I believe that's because we're probably one of the only quality service providers left.
Sydney, Australia (PRWEB) May 04, 2012
The Panda or the Penguin may be currently on the leash, but it is still keeping a very careful watch of the Web and policing the Google index as it sees fit. Leading content creation and distribution company SEOPartner is keeping on top of all the virtual upheaval and preparing to be ready for the menagerie of algorithmic updates the premier search engine is planning to set loose. In the meantime, it is very happy to announce that its updated strategy maps are doing very well and that projects have been pouring in.
SEOPartner boss and Internet marketing expert James Schramko had actually predicted the algorithmic changes that transpired; for this reason, the company and the majority of its clients did not suffer at all from the wave of de-indexing that occurred, the most significant victim of which was Build My Rank's blog network. "We stopped using Build My Rank in our link maps well before it became an issue for them publicly. We pay attention to the Google webmaster guidelines and also we test each link source," Schramko points out. "Our current web promotion maps do not link public blog networks to customer sites."
In a company meeting the whole SEOPartner team took time to train on the revised standard operating procedures. The updates included refining the maps and double checking to ensure that no public blog networks link to a customer site. The team has since gotten reports confirming that the new researched and tested customized content distribution maps are working beautifully.
"All of the results we're getting back from our customer reports are positive," shares Schramko. "It shows that our new linking profiles are very effective." Speed to deliver the work is also enhanced as the new maps become familiar. "Our map times are getting faster because we're getting more experience with it."
In the aftermath of the seeming virtual purging carried out by certain algorithmic creatures, SEOPartner finds itself receiving a deluge of orders. "Now we'd experienced a surge in volume and I believe that's because we're probably one of the only quality service providers left," Schramko theorizes. "Whilst it's really good, it also means that our work is right up to the maximum, so we're still working as hard as we can to deliver all the jobs, but I just want to let you know we have been busy."
The SEOPartner team size has increased, but efforts continue in hiring, training, and improving its processes to make sure that it gets through all the work without compromising quality. "If we get to the point where we just can't take work, we will eventually have to increase our prices a little bit," Schramko discloses, adding the following tip: "The best way to protect against that is to be on the recurring payment option." Those who take this option now will be locked into the current rate even after the predicted price increase. Interested parties may refer to the SEOPartner compare page to determine which package suits them best.