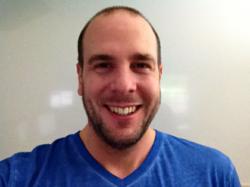 I think that in a week or two from now, we'll see some changes in the search results as they make adjustments and try to learn from their mistakes.
Sydney, Australia (PRWEB) May 05, 2012
Google Penguin, the latest wildlife from the wilderness of search engine algorithms, was launched to dole out retribution to web spam and has produced some very curious and questionable results thus far. Internet marketing authority James Schramko has released an SEOPartner news video to help clients make heads or tails of the update.
"Penguin has been causing carnage across the Internet," the SEOPartner CEO reports. "A lot of people have been affected by it, so we've dug into our research and development lab and found some results. We've also had to look into sites of customers who've asked us to look at their results."
One of the conclusions that Schramko and his team have arrived at is that Penguin seems to be targeting on-page anchor text spamming. "So if you have too many instances of a keyword, if it's in your page title, your first headline, sprinkled throughout the article, and then you link to that page with the same keyphrase over and over again, you've probably been hit by Penguin," he avers. According to him, it is necessary now more than ever for website owners to "de-tune" their keywords.
Schramko provides a breakdown of what he thinks the new SEO mix looks like. "I think it's about 20% social media, so be sure to install social sharing widgets on your website," he instructs.
"It's about 50% backlinks," Schramko continues, elaborating, "They still work, but you really need to mix them around. If you just use the same anchor text, you will be penalized." The remaining 30%, he allocates to on-page SEO. "So what that means is, the content on your website has to be natural. It has to be human-readable." He urges website owners to check that the page title of their site reads like a natural sentence, without any pipe symbols or colons.
Schramko also recommends removing some of the intelligent plug-ins, like WPsyndicator and SEO smartlinks, which could potentially damage a website. "If you really don't know what you're doing, you really shouldn't have those plug-ins." He does profess a preference for YARPP, which is another related post plug-in. Generally speaking, however, he thinks that the in-text hyperlinking of keywords between pages is not so effective anymore, and probably risky to boot.
Schramko also stresses the importance of removing links from dead blog networks and regularly updating with fresh content to avoid being Penguin-slapped as well. There has been a lot of controversy over the results garnered by the latest algorithm update and Google has provided a Penguin feedback form for those who would like to report well-ranking spam or to reverse the blow Penguin dealt them. "Make sure that your site is good if you're going to do that," Schramko advises.
"I think that in a week or two from now, we'll see some changes in the search results as they make adjustments and try to learn from their mistakes." Schramko observes.
At the end of the day, all the algorithm updates will eventually get Google what it wants: people being less aggressive with keyword in anchor text links and sites having real content that is updated often and shared socially.