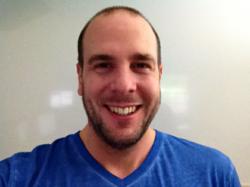 We're making sure that we get you a broad mix of links so that your site is not going to get Penguin-slapped or 'Penguinated'.
Sydney, Australia (PRWEB) May 14, 2012
After the reign of Panda, Penguin is now taking its turn. Things have certainly been kept hopping in the search engine optimization industry as Google, the Internet's premier search engine and general overlord, maintains a running stream of algorithm changes endearingly represented by cute wildlife creatures. The most recent update has website owners and webmasters minding 53 changes to the algorithm. To help its customers understand how the changes impact the SEO status quo, quality content creation and distribution company SEOPartner recently released a news video with owner and top online marketing authority James Schramko explaining the difference the changes created and offering tips on how to protect against Google Penguin.
"It's been another week of Penguin, so we've had a lot more chance to see what's going on," states Schramko in the video. He reports that he and his team went through SEOPartner's customer results and analyzed them. Their findings netted them the following figures: "48% of our customers have been maintaining their already good rankings, 31% have improved substantially with the recent Penguin updates, and 21% of our customer base looks like they have had some sort of impact from Penguin."
Schramko suggests that customer websites that are doing well can credit fresh content, good site structure, and getting a broad mix of anchor text for their good rankings. In the meantime, he's asking the customers whose websites were negatively affected by Penguin for additional or secondary keywords. "If we haven't asked you, it means that we've already gone and researched what your additional or secondary words are, and we're making sure that not only are we targeting the phrases that you asked us to target but we're also sending you links for related phrases," Schramko explains. To find out related phrases, people can go to Google and search their keywords; the related phrases will be indicated at the bottom of the page.
Schramko offers this assurance, "We're making sure that we get you a broad mix of links so that your site is not going to get Penguin-slapped or 'Penguinated'." The new SEOPartner forms will actually already ask for secondary or additional related phrases. According to the SEOPartner chief, to do SEO correctly these days, websites should have a collection of related phrases lifting their results. There should be focus on the overall impact of getting good search rankings for a related set of phrases.
Schramko cites SEMRush and Google Analytics as recommended tools to use to find out related phrases. With SEMRush, webmasters can see what other phrases their sites are ranking for beyond the first page. With Google Analytics, they can see what phrases are bringing traffic to their account. "Google Webmaster Tools recently updated their reporting to show you the search traffic for your phrases, and that is a good place to figure out what your site is all about and what Google thinks it's all about," shares the web marketing master.
"One of our packages really focuses on getting a bunch of different links, up to 10 different links. I suggest that you actually maximize that," asserts Schramko. "Go broad. Get 10 different links rather than ten times 1 link. If you're looking to improve the linkjuice of your site and to get rankings across the board, I'm suggesting go a little broader these days and focus on the phrases that bring you money, but also the related phrases that prop those phrases up."
He offers his main tip for the week, "Install a heatmap on your website." He recommends website optimizers Crazy Egg and Click Tail, "They will give you a heatmap. It shows you where people are clicking on your sites so you can start optimizing your pages for better conversions because if you can double your conversions, that is the same effect as doubling your traffic."