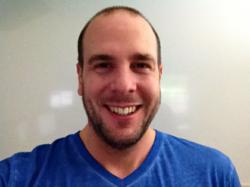 Schramko also makes recommendations about the type of content that online businesses distribute. Press releases, he says, are very ideal for bringing in new traffic to any new website.
Sydney, Australia (PRWEB) January 11, 2013
There is more to marketing an online business than the Internet. According to sought-after Internet marketing expert and SuperFastBusiness owner James Schramko, online businesses can seek marketing and promotions beyond the World Wide Web. Schramko delivers this most recent advice in a new video on SuperFastBusiness.com. While Schramko is not necessarily telling online companies to start buying up billboard or public transportation ad spaces, he does emphasize the benefits of executing promotional campaigns through offline marketing channels. Some of Schramko's recommended outlets are radio spots, industry trade journals, and other print publications.
Schramko, who used to work in the luxury automobile industry, shares in the new video, "I remember when I was taking out advertising for Mercedes-Benz in the local school paper, which had around 700 parents reading it and it cost something like 75 dollars a quarter. It was very inexpensive, but ultra-targeted in a local area for that specific business." The Internet marketing expert adds that businesses should consider offline publications and other media that their target market is exposed to on a regular basis.
Aside from presenting offline alternatives for marketing, Schramko also makes recommendations about the type of content that online businesses distribute. Press releases, he says, are very ideal for bringing in new traffic to any new website. "It's one of the best ways to get a foundation going from some established websites," he tells businesses.
Schramko's advice is to consider multiple websites when distributing press releases online and to prioritize newsworthy stories. Newsworthy angles and relevant stories might have a better chance of being syndicated to other sites and being widely read as opposed to fluff pieces. The established entrepreneur's other strong tip is to hire professional writers who can redo the press release into an engaging feature article for publication on the business's website and to various print publications.
For entrepreneurs, online marketers, and other business-minded individuals, Schramko has just announced that FastWebFormula.com is now offering two new courses that can boost business skills and enhance online profits. The SuperfastPPC and Super Affiliate Master Classes are currently available for FastWebFormula members. The premiere training resource now has a community of over 500 people.
Schramko remarks, "FastWebFormula is effective not just because of the training. That's certainly one element, but the most important thing is the community. The people at FastWebFormula make the community. We have live meet-ups all around the world. We're having a live event this year and we also have the ability for coaching. If you ask for help, you will get answers."
At the near end of the newly posted video, Schramko takes a moment to suggest that online business owners should consider enhancing their skills and knowledge in communication, business negotiation, and sales. He says, "There are other things you should learn other than just building a website… learning your numbers in the business are far more important for you to learn at that critical stage where you're trying to jump from having a full-time job to making a real business. So stop learning about HTML and stop consuming so much stuff. And start exploring how you can build your business skills."
To find out more about running a successful online business, watch the rest of James Schramko's latest business video on SuperFastBusiness.com today.