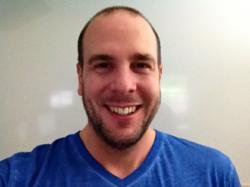 The big mistake that many people make... is they just try and take on too many things. If you have a lot of things on your mind right now, do this exercise.
Sydney, Australia (PRWEB) January 18, 2013
SuperFastBusiness owner and Internet marketing expert James Schramko knows exactly how entrepreneurs get caught up doing a million little things that develop their businesses. In his newest SuperFastBusiness.com video, Schramko recently revealed how entrepreneurs can shake off the madness of handling a business by simply learning how to focus. Calling the method "The One Thing," Schramko takes his viewers, entrepreneurs and Internet marketers alike through the Zen-like process.
Schramko's first instruction will have entrepreneurs organizing their thoughts by writing them all down on a whiteboard. The business owner himself relies on the ubiquitous board for systematically going over all his objectives, tasks, and other company-related concerns. The very process, in fact, has led Schramko to develop one of the more successful products for his empire called Wealthification.
With the whiteboard in place, Schramko tells business owners to classify their thoughts into two categories. He says, "List down all the things that are bothering you or taking up brand space. Put this on one side of the board. And then on the other side of the board, just write down the 'one thing' of all of those things which you absolutely have to do right now."
The intention here is to enable the entrepreneur to systematically learn how to prioritize tasks and objectives for the business. Once listed down and organized in order of priority, Schramko hopes that entrepreneurs will avoid wasted energy on matters that might not turn out to be as critical as initially thought. Schramko also knows that once entrepreneurs are able to focus on one task or one objective, they'll be able to drive better productivity for their business.
But what about multi-tasking? With highly intuitive gadgets and various technologically advanced business tools in the market, can't entrepreneurs do three things at a time to be more productive? While multi-tasking does sound like a sensible approach to complete tasks, research conducted by the Vanderbilt University in Tennessee found neurological evidence that the brain can't effectively do two things at once. The Harvard Business Review has even reported that a study by the Institute of Psychiatry found that multi-tasking decreases productivity by 40 percent. Perhaps what is more disturbing about the study than facilitating lower outputs is the indication of lower IQ. Evidently, when a person is distracted by an email and a phone call, IQ points drop by 10.
"The big mistake that many people make," Schramko tells his SuperFastBusiness.com viewers, "and I work with a lot of business owners each week so I'm exposed to this, is they just try and take on too many things. If you have a lot of things on your mind right now, do this exercise."
For entrepreneurs who don't have their own whiteboard yet, Schramko recommends getting one and using that task as their "one thing" for the day. He reiterates, "Determine what that 'one thing' is, and then go and do it. When you're finished, rub it off the whiteboard, and go and grab another thing. This is The One Thing Method."
Aside from delivering task management tips on SuperFastBusiness.com this week, James Schramko also gives strategies on managing team resources, evaluates all-in-one solutions, and shares advice on generating a six-figure income annually.