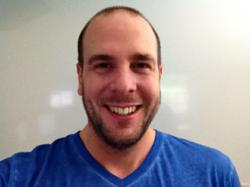 I have a large team in my business and we use a lot of different tools and systems. This is our procedure when we want to review the systems we have and the tools that we're using.
Sydney, Australia (PRWEB) January 22, 2013
The Internet has provided business owners access to easy-to-use, effective and relatively inexpensive tools that will help them build their business successfully. Having a wide variety of business solutions to choose from allows entrepreneurs to select the best ones that will perfectly suit the needs of their organization. However, it can also be overwhelming to be presented with a complex menu of choices, and the possibility of incurring costs from making a wrong choice can also be a cause of concern for many business decision-makers.
Business expert James Schramko is a great believer of investing in nothing but the best tools for every venture; he has always said that he is now able to live the lifestyle he wants for him and his family in huge part because of choosing the right systems for his multimillion-dollar businesses. In his latest Internet marketing training video, he shares a simple yet powerful checklist that he uses for his teams to ensure that every tool and every system they choose gets the job done efficiently and effectively.
"I have a large team in my business and we use a lot of different tools and systems. This is our procedure when we want to review the systems we have and the tools that we're using," he says, adding that his tips for getting the best tools all boil down to answering three specific questions.
1. "Do we need what we have right now?" Schramko says that the first thing they do when assessing their system's performance is to ask whether they need a new tool, or if they actually need the tool that they're currently using. Making this assessment on a regular basis ensures that constant improvement and development is always on top of their priorities, as it is with most high-performing teams.
2. "Are you we using the best?" Once the need for the tool is established, the next task is to ensure that it would be the best tool to get the job done. Schramko's research and development laboratory makes comparative reviews on the available tools for the various categories of their operations. They usually schedule these evaluations on a quarterly basis in order to ensure their system remains in high gear every time.
3. "Can our team use these tools properly?" After carefully handpicking the best tools for your business, it's also crucial to ensure that the team has a high level of competency in operating and managing them as this allows the organization to make full use of the tools' features and benefits. "For example, the tool that I use is called Screenflow for editing videos. And I use the exact same software to edit my audios. That way I've got one tool, I know how to use it really well and it does the job."
Schramko added that it may require a more significant investment when businesses opt to get the best tools for their trade. "Sometimes it's okay to pay a little bit more to get a professional tool that will save you hours if it does things that free tools just don't do," he says.
For Schramko, putting more importance on functionality and value will reduce the risk of making costly errors and ultimately ensure a good return of investment in the long run—a good rule of thumb not only when it comes to choosing business tools, but in all other instances of making wiser business decisions every day as well.
Readers looking for more business tips and training solutions can visit http://www.superfastbusiness.com today.