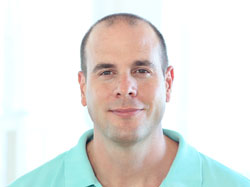 When you take advantage of image sharing site, you can really get traffic back to your site. You can get awareness and engagement.
Sydney, Australia (PRWEB) May 11, 2013
The Internet marketplace is now the biggest gallery and photo bank of all time, thanks to the increasing number of visuals that are being posted online every single day. For Internet business leader James Schramko, this is a critical time for businesses to engage the growing interest of Internet users on appreciating, sharing and re-sharing images. In his traffic video release this week, he reveals some of his best practices on using images for websites and marketing.
According to Schramko, he has personally experienced how a great image marketing strategy can be highly rewarding for business owners, marketing leaders and online professionals today. His teams have long been making use of images to boost their campaigns, and recently, they have decided to take this a notch higher by putting thumbnail pictures on the front of SuperFastBusiness.com. The results were nothing short of spectacular for such a simple step.
"When we put thumbnail pictures on the front of SuperFastBusiness.com it halved our bounce rate," says Schramko. "That's right – it halved. So when you take advantage of image sharing site, you can really get traffic back to your site. You can get awareness and engagement."
Aside from reducing the bounce rate (or the percentage of people that visit only one page before they exit the site), effective image marketing also provides various opportunities for businesses to sustain more interactive and ongoing visual conversations with their target market. The key is to learn how to increase website traffic through the most effective photo platforms today. Schramko shares one example: "You can now put your watermark on your image to get other people sharing your pictures, which in effect, is like having user-contributed banner advertising."
Schramko stresses that it's important to follow a standard operating procedure that ensures there is an efficient and cost-effective supply of fresh, original photos to complement every website post. He points out that this is easily doable today, with the availability of iPhones and similar devices that allow users to capture and create their own photos with minimum time, cost and effort. "I like the Camera+ app as it allows you to turn pictures into something stunning. By putting these pictures, you are engaging people and you're getting emotion out there and you're having discussions," he says.
Other ways to source original website images include commissioning cartoons from an illustrator or hand-drawing and uploading the finished product. His warning: stay away from "cheesy, drab and boring" images stock photo providers offer – they're not just unappealing they may even hurt optimization campaigns. "Don't use those cheesy stock pictures of people shaking hands and all that. No one likes those images," he says. "Plus, Google's already indexed them before. You can go to a site called TinEye and just see how many copies of stock pictures there are out there."
After sourcing original photos and then putting them on every post, the next important step that should be included in the standard operating procedures (SOP) is to effectively share the original photos over social media sites. "Share your post to Facebook and Pinterest, and sometimes upload them to Twitter and make sure you're doing this on a continual basis," says Schramko. "And you'll start to polarize, engage, and get better response from your audience."
While this three-step SOP can be a relatively simple guideline that most businesses can follow, other companies prefer to make the process even more efficient and effective by handing the task over to professionals. Schramko's team at LinkJuice.com offers packages that particularly aim to harness the full power of photos for marketing.
As a complementary resource, Schramko placed a link at the end of the video for viewers who want to further learn from a thorough discussion on why customers should from using press releases to using image marketing today. More useful tips on making quality multimedia content can be found at SuperFastBusiness.com.