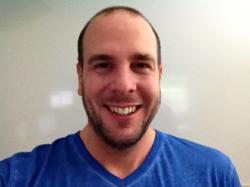 Get in where your niche markets are by searching for your phrase and participating. It's that simple.
Sydney, Australia (PRWEB) August 01, 2012
What does it take to develop a successful business? Forget anonymity on the Internet when reaching a particular market or customer-base. Explore niche-specific blogs. Know where to spend more money on. Visualize and actualize what Internet marketing expert James Schramko has to say this week. On his latest video, Schramko, founder and CEO of the highly successful SuperFastBusiness, recently underscored the value of engineering credibility online along with other key business decisions to make in order to build a thriving business.
Schramko says that trust is a crucial component to driving sales on the Internet. Customers will naturally be more inclined to buy from an entity or a business that has had some remarkable credibility on the web as opposed to responding to an anonymous sales pitch. The SuperFastBusiness CEO remarks, "People want to deal with real people."
Schramko goes on to cite Internet pioneers Gary Vaynerchuk and Seth Godin as compelling cases for creating online credibility. Wine retail store owner and video blogger Vaynerchuk managed to create a name for himself as the "YouTube generation's wine expert" through his original video podcast called "Wine Library TV" while Squidoo.com founder Godin has built a reputation as a high-profile blogger and well-respected pundit on the Internet.
"I think being real on the Internet is proven," Schramko relates, "it's been shown by others like Gary Vaynerchuk, there's a lot of well-known people on the web who have put themselves out there and built celebrity or authority status and they sell really well, Seth Godin for example. So get real. It's okay to have a primary channel. Put your own name when you comment. Put your own name on your blog. Do your own Facebook and Twitter marketing."
Schramko himself has carved out an established reputation in Internet-based marketing through his weekly videos about web marketing strategies and trends on SuperFastBusiness.com. He offers the example of mindset-focused business training on FastWebFormula.com, and through other relevant online content. As a result, his business experiences, Internet marketing ideas, and opinions on particular sales strategies are sought-after by many companies and individual entrepreneurs.
"I like to deliver quality information. Let people get to know me. And then I can ask them to order and they can get the goods. If you're not sure about risk reversal, if you're not sure about guarantees, just give away chunks of your products as free material and let people get to know you over a series of news, tips, updates, your blog… and you won't have any trouble with conversions," Schramko remarks in response to a FastWebFormula.com forum discussion on invisible sales funnel also known as delayed billing.
The Internet marketing expert reveals that exploring niche-specific blogs can build authority status. Schramko tells SuperFastBusiness.com visitors how to do it: "Get your list of key phrases that people use to talk about in your market. Go along to Google, type them in and see what's on the first page. Go and visit each site and see if they have the ability to register. Is it a forum? Can you participate in the forum? Is it a blog? Can you comment on the blog?... Get in where your niche markets are by searching for your phrase and participating. It's that simple."
Schramko also emphasizes the importance of choosing quality over quantity when it comes to outsourcing things like article writing and transcriptions. In Schramko's experience and opinion it is infinitely better to pay more for premium services than to waste time redoing subpar written content from an inexpensive supplier. Instead of cutting back on outsourcing quality work, Schramko advises businesses to scale back on resources that aren't truly crucial to operations and pushes for paperless offices.
Running a profitable business is viable even in this economy. Through James Schramko's results-driven strategies like creating online credibility and sound business decisions like outsourcing quality work, every company has a fighting chance of succeeding today.