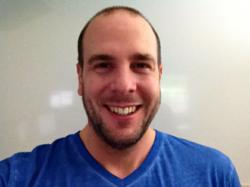 Start your own affiliate program. Go and buy some banners. Do some forum posts. Put your link in the signature file. Create a kick ass blog with amazing content. These should be the priority.
Sydney, Australia (PRWEB) August 29, 2012
There are some fascinating discussions going on in FastWebFormula.com, a premium and up-to-the-minute training portal for businesses and Internet marketers, and founder James Schramko recently addressed some key issues that could affect the way webpreneurs and business owners run their companies. From tracking market share percentage to focusing on handling less websites, from shaking the obsession over SEO-focused marketing to learning from the right sources, Schramko pulls no punches in this week's video update on SuperFastBusiness.
The highly successful CEO and Internet marketing expert opens his video with a call to online businesses to "check your numbers," in particular website visits, conversion rates, and market share.
"You need to know how many visits come to your website," Schramko advises, "how many of those visits convert into customers, and, of course, you need to know of all the market share available to you, how much of that are you actually selling. Have you maxed it out or are you not even scraping the surface?" The SuperFastBusiness CEO mentions the need for tracking web visits and recognizing which visits convert into actual sales.
Schramko also points out that knowing such data and introducing them in visual reports can allow companies to present far more compelling and persuasive sales pitches.
Apart from collecting data into a visual presentation, increasing sales and profits can also come from implementing strategies that keep companies operating at its premium, strategies which Schramko himself has had quite a success in applying. For companies that buy a domain name in heavy frequency, Schramko underscores the need for assessing "what's in your cupboard."
Schramko, who also heads VREDirect.com which sells domain names and websites, suggests, "Focus on less domains and less websites, and make better websites out of them. Go a bit deeper and a little bit less broad. That seems to work now since sites like Google reward quality and relevancy… and unless you have a very large team, you should be focusing more of your efforts on less of your websites. So if you've got any leftover domains, if you've got a stock surplus, get rid of them. You're probably never going to develop them and the renewal fee is just going to add up over the years with compound effect."
From domain names and websites, the Internet marketing expert moves on to the question of Search Engine Optimization (SEO): can companies do it on their own or should they hire done for you SEO? The importance of SEO over the Internet is undeniable, however, Schramko points out, it is not the only option in web marketing.
He clarifies at length, "What do you have in place right now that you can leverage better — not just on Google, but in general? Can you place another product within your product range that you can cross sell to your own customer base? Can you create premium content in the form of a podcast or video or blog post or interview that you can put out there for people to find. Not just in Google but in YouTube and in iTunes, and can you put a press release about that? So don't just obsess all your focus on SEO."
Schramko instead recommends, "Start your own affiliate program. Go and buy some banners. Do some forum posts. Put your link in the signature file. Create a kick ass blog with amazing content. These should be the priority."
Schramko also touches very briefly on recognizing which sources to rely on and which systems can actually bring results for businesses. The SuperFastBusiness CEO encourages webpreneurs to consider investing in a Kindle library instead of inflated Guru courses, "That should get you amazing business books and I think that would probably be a better use of your time… you're going to get an education no matter what."
Whether it's using numbers and statistics or applying techniques other than SEO, James Schramko has got strategies that make sense and bring results. Get more in-depth blueprints to profitable businesses on FastWebFormula.com and see about the latest marketing updates on SuperFastBusiness.com every day.