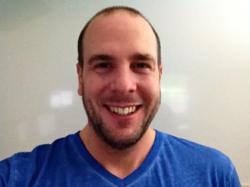 SilverCircle is a special program where advanced business owners can learn valuable information and skills and grow their business faster than they ever thought possible. Individuals from all over the world are invited to apply now.
Sydney, Australia (PRWEB) February 04, 2013
James Schramko, the man behind the highly successful enterprise Super Fast Business, announces that his Business Mentoring Mastermind program SilverCircle is currently open and accepting new members throughout the month of February. As the program is only open about once every three months, Schramko encourages eligible business owners to act quickly and join the select group of individuals who will receive valuable business strategy skills and growth ideas from the Super Fast Business chief himself.
Starting out as an employee for other people's business, Schramko worked his way through sales, sales management, and general management until he was tasked with running someone else's hundred million dollar venture. Eventually, the distinguished entrepreneur set up his own business and discovered that his good understanding of strategies, systems, people, cash flow, and other essential aspects of business enabled him to generate over a million dollars in sales with his own company.
With this business knowledge and experience, Schramko then created SilverCircle—a special program where advanced business owners can learn valuable information and skills and grow their business faster than they ever thought possible.
"I can help you grow your business faster than if you were to read thousands of business books or travel around the world for five or six years attending events, networking, and contacting the highest level individuals," Schramko describes. "I've seen a lot of things, and my experience, combined with your business, should be able to grow it much faster than you can do all by yourself."
Who are eligible to sign up for the SilverCircle Mastermind class? Applicants must have a six- to nine-figure business to be qualified for the program. "You need to have at least $10,000 per month in sales revenue," the entrepreneur specifies. "The more you bring in—especially if you have multiple millions per year already—the faster you'll get good results."
SilverCircle members meet with Schramko each week through a call on the GoToMeeting platform; this enables members from all over the world to join in on the discussion, even from a landline if a computer is unavailable. "I have members from Dubai, Canada, the USA, London, and Ireland. Of course, those in the New Zealand, Australia, and Asia time zones are also in a great position to attend the calls."
Participants will also have access to a community called Fly on the Wall where they can post their business tasks for the day. "That will be your accountability thread...and the good news is, I'll be posting there, too," explains Schramko. This allows members to take a peek at the CEO's own daily tasks and processes, ask questions, and share information.
The program's primary objective is to help the members map out an effective plan for their business. "I will go through your business with you, one on one, and take you through a diagnostic framework that I've used repeatedly for hundreds of businesses to help them grow," the Internet marketing expert shares.
"There's also an entire training section, so aside from my book notes, you also have access to my templates and frameworks which I use for everything—whether it's setting up a Mastermind, making videos, getting traffic to my sites, if I have a system in my business, then I will share it in SilverCircle. This is one of the fastest ways for you to build your business."
By staying committed to the program and keeping themselves in the best position to implement the right actions that Schramko will recommend for their ventures, SilverCircle members can expect their business to double in the next 12 months. "In fact, I'll be very surprised if we don't at least double your business in the next 12 months—because that is a typical result," he says.
To learn more about how the program can transform businesses into more successful entities and to secure a slot in this coveted Mastermind class, visit the SilverCircle website today.