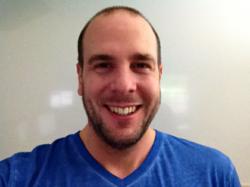 The products on SuperFastBusiness.com will now be presented to web users under three main categories: Business, Traffic and SEO, and Websites.In line with this change, subscribers will now have options regarding the way they can receive content.
Sydney, Australia (PRWEB) February 08, 2013
Staying true to its name, SuperFastBusiness.com, the main venture of Australia-based Internet marketing expert James Schramko, recently experienced a healthy performance boost as a result of carefully developed and implemented marketing strategies. In light of this, the CEO announces the different changes that are occurring within the company and shows business owners how they can learn these same strategies and use them to grow their ventures and discover how to increase profit.
"In the last year or so, SuperFastBusiness.com has grown really fast. We're almost up to 50,000 podcast downloads per month, we have well over 10,000 YouTube views a month, and there's lots and lots of page views," Schramko announces in a recent news update published on SilverCircle.com. The reason for these positive numbers? The CEO attributes his success to the quality of the information products he puts out to the market.
"I review products, I talk about business, I talk about Internet Marketing, I talk about SEO and traffic, and website development. Now, what I want to do is to make it easier for you to get the right information at the right frequency—so I'm doing a little revamp."
The products on SuperFastBusiness.com will now be presented to web users under three main categories: Business, Traffic and SEO, and Websites. According to Schramko, the Business category (about which he is primarily passionate) will now contain information products such as reviews, Internet marketing tips, and business news. Similarly, information about website development or traffic and SEO will also be grouped according to their respective categories.
In line with this change, SuperFastBusiness.com subscribers will now have options to choose from in terms of the way they can receive the content they want.
"If you want one email a week, choose the Weekly Digest option which I send to you in the email," Schramko explains. The Weekly Digest contains a link to every post that has been published on the website for a specific week. This email will also contain posts from his podcast sites FreedomOcean.com and ThinkActGet.com.
"On the other hand, if you want everything so that you can effectively learn how to grow your business, go to SuperFastBusiness.com and type in your email in the top bar where it says 'Subscribe,' and you'll get every email."
Aside from these exciting business tips on new ways to access information from the Internet marketing expert, there are also more things in store for business and site owners looking to pick up additional useful business information.
"I'm bringing across my best posts from InternetMarketingSpeed and rolling that into SuperFastBusiness... Right now, you can get two free modules from Wealthification free, and I'm about to announce a course available from SuperFastBusiness that is free to everyone," reveals Schramko. "Remember, you can subscribe to YouTube, iTunes, the RSS feed, and of course the emails, so there's all these different ways that you can get this information."
As he ends his new update, Schramko makes yet another highly anticipated announcement: "SilverCircle is open right now, and that's where I can help you grow your Internet business much faster. Your profit bottom-line will grow faster when I help you in your business.
Head over to SilverCircle.com/join right now and you can see if you qualify to apply for this elite group of super entrepreneurs who are absolutely raking it in and doing a fine job with it."