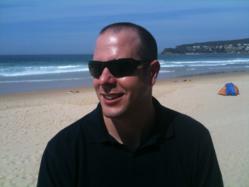 You can't grow a really successful business all by yourself
Sydney, Australia (PRWEB) November 13, 2011
Renowned business expert James Schramko announces the re-opening of SilverCircle; Schramko's private business mastermind group. Prior to becoming one of the most-sought after internet marketing coaches, Schramko has managed multi-million dollar businesses both offline and online. He is now managing his own company called SuperFastBusiness which focuses on delivering high-quality information products and search engine optimization services for clients worldwide.
(See http://www.SilverCircle.com for details)
At SilverCircle, James Schramko brings together groups of like-minded individuals to formulate, discuss and strategize, as well as tackle common hindrances to business growth. As different types of businesses are often presented with their own unique set of obstacles, only approved applicants are chosen to participate in the mastermind group. Coaching is highly personalized.
Schramko says "Having a community to exchange and discuss ideas, and share contacts with people whose interests are similar to your own has proven to be highly beneficial for everyone involved. The group will also have direct access to me if and when they wish to discuss important decisions for both online and offline businesses."
For the next mastermind group, James Schramko will be introducing the "Wealthification Program" for the very first time. Schramko says "The program takes you through creating your own business according the revised Mafia Plan" - a mind-map of James' own current business which he presented at this year's FastWebFormula event.
"The program will cover pricing, packaging and offer strategies for online and offline businesses and setting up your system for productivity especially with marketing and innovation." Schramko explained further. According to James "You can't grow a really successful business all by yourself" and will therefore also cover how to build, lead and manage a team in the program.
SilverCircle is a monthly recurring program during which participants will have direct access to James Schramko, which may include private calls in case of emergencies or important business decisions such as partnerships, suppliers and resources, etc…
The new SilverCircle group will open on November 14, 2011.
For details and application to the SilverCircle High Performance Mastermind Group head to http://www.SilverCircle.com
About SilverCircle
James Schramko's business mastermind group brings together highly focused business minds to share ideas and learn elite level tactics.
###