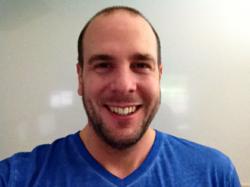 Stick with service, grow your service capacity and put some of your marketing budget instead of acquiring new customers.
Sydney, Australia (PRWEB) August 27, 2012
"Be a leader." This is the opening message from the latest news video update from SEO specialist and SuperFastBusiness.com CEO James Schramko. The multi-million dollar business builder says it's important for the average manager to implement a leadership style that inspires and motivates their teams to solve challenges together and achieve the business mission through collective effort.
He emphasized that an effective leader should be able to promote a consistent and open team communication approach. This will keep the team in sync, within the same level, and geared towards a shared goal. "If you let them go too long, or if you don't explain yourself clearly, then you'll have to step in, micromanage and rework," he adds.
Another responsibility of business leaders is to know when it's time to expand the service and support team in order to match the sales volume. "Support is vital especially now with marketing and advertising costs being difficult to both measure and track, you want to retain the customers you have," he stresses.
Keeping a robust, well-equipped support team is more valuable than getting new sales, Schramko believes. "Stick with service, grow your service capacity and put some of your marketing budget instead of acquiring new customers," he says.
However, implementing all these sure-fire tactics still won't guarantee instant success for the venture. "I've been at this business thing for about seven years now, and it didn't happen overnight," he says. "But what I've got I'm proud of and I've worked hard for. I know that a lot of people won't have the persistence to put in what I put it."
Schramko advises viewers to accept the fact that some business missions take time — but there's a reward at the end of the line. "Celebrate these difficulties, because if it takes you months or years, it will take your competitor another round of months or years to replicate what you've got." Schramko says he plans to execute this tactic in the next two years by accelerating his business growth enough for his venture to outpace competitors within the next 10 years.
"I want my space and I'll fight for it and that's why I'm determined," he says, adding that it's this willpower that helped increased the traffic at SuperFastBusiness.com today to around 20,000 visits per month with 33,000 page views. "That's because of sheer persistence and determination. And I'd like to see you do that in your business."
At the end of the news update, Schramko adds one last simple yet powerful tip that can impact online businesses: make videos more engaging by keeping the running time within 2-3 minutes. "Short videos are effective for engagement, so get your message out in the shortest possible timeframe," he shares.
He also announces that the Silver Circle intensive workshop will be opened to the public for the first time. Scheduled in September, the advanced business mastermind is anticipated to provide participants an insider, close-up view of how Schramko runs his successful online ventures.
"I'm running a one-day workshop at a private secret location where you can find out how I do it," he reveals. "It's strictly limited by numbers because of the venue so you want to make sure you get into that quickly, as soon as you possibly can. It will be full."