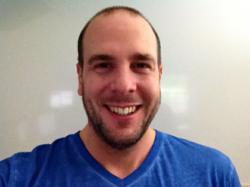 This is basically what every business owner dealing in e-commerce needs to see on his or her homepage...
Sydney, Australia (PRWEB) December 19, 2011
The internet provides an almost infinite amount of resources and an equal amount of distractions. Business expert James Schramko believes that cutting down on distractions can greatly increase ones productivity while working online. In the labs right now, Schramko is developing a brand new online tool called Speed Dash, designed to provide quick and easy access to everything a modern internet marketer requires.
"Speed Dash is a tool that gathers all the essentials in one place. It combines the functionality of some of the most popular browser add-ons and simplified access to Google Analytics. This is basically what every business owner dealing in e-commerce needs to see on his or her homepage, presented in a user friendly, drag-and-drop format. Users can customize it according their own preferences and works with the most popular browsers." –James Schramko
For news and updates register at http://www.SpeedDash.com
Speed Dial and more
Speed Dash is a brand new tool still in alpha development stage whose functionality is similar to that of the Chrome Speed Dial, but more advanced in several ways. A speed dial allows users to set shortcuts or visual bookmarks of pages they often visit, making it easier to navigate from page to page at a single glance. Shortcuts are represented by thumbnail images, and it is in this respect that James Schramko's Speed Dash is similar in function.
Speed Dash is a dashboard that can be set as a browser's home page and allows users to have complete control of what they see once their browser fires up. Unlike other speed dials, Speed Dash does not automatically place shortcuts based on browsing history. Instead, users can easily input their desired shortcuts themselves by adding individual widgets and arrange them across columns of up to 5. This saves trouble of removing unwanted links later on.
For the Savvy Marketer
Google Analytics plays a vital role in every modern marketer's arsenal. It provides detailed information on the behavior of website visitors; specifically, where they came from and how they interact with the website. It offers insight on the performance of advertising campaigns by tracking conversion goals and e-commerce data.
For those whose business revolves around selling products online, Google Analytics is an indispensable tool.
Drawbacks to accessing that information, however, include having to log in and view each account often containing multiple websites. Though the data is presented in an easy to read format, it often includes information that is of little interest or value.
Speed Dash simplifies the process by providing quick access to the most important data found in the Analytics panel at a glance, i.e. goal completions, conversion rates, number of visitors et cetera. Speed Dash gathers the most recent data which can then be compared to data gathered from the previous day, week or month. Settings are user defined.
Time Keeper
Another feature of Speed Dash includes the user ability to add clocks – handy for businesses dealing with people in other parts of the world.
Speed Dash works on the most popular browsers such as Google Chrome, Internet Explorer and Mozilla Firefox.
Stay updated on the latest developments at http://www.SpeedDash.com
About Speed Dash
An online browser management tool owned and developed by online business expert James Schramko that provides quick and easy access to online business essentials. Speed Dash is currently in alpha development stage and will be released to the public at a future date.
About James Schramko
Schramko started SuperfastBusiness in 2005. James has since become one of the most sought-after Internet Marketing Experts in the world. Author of the tremendously successful Traffic Grab as well as founder of leading SEO company, SEOpartner.com, James provides search engine optimization services to hundreds of clients around the world. LinkJuice.com is yet another welcome SEO innovation for competitive businesses.
# # #